Low interest rates supported a substantial increase in loan activity for both commercial and multifamily properties in the third quarter of 2019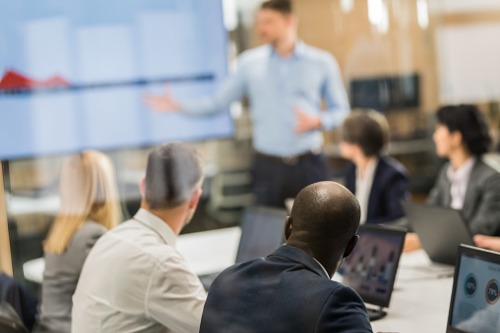 Commercial and multifamily borrowing continues to rise after a strong third quarter, according to the Mortgage Bankers Association (MBA).
In their Q3 Survey of Commercial/Multifamily Mortgage Bank Originations, loan originations are up 24% compared to a year ago and rose 9% from the quarter before. This year as a whole is up 15% compared to 2018.
"Last year's third quarter was a bit slow given what was going on in the broader capital market so we do see a big jump, which is really affected by both a slow quarter last year and this year being pretty robust," Jamie Woodwell, MBA's vice president for commercial real estate research, said in the report, adding that low interest rates and the overall environment are leading to pretty strong demand for commercial and multifamily mortgages, with every major capital source lending at a pace above last year.
"Commercial Mortgage Backed Securities (CMBS) as an example, started off the year slow, but in the third quarter made up some of that lost ground," he said. They are currently running about 5% ahead of where they were last year.
With commercial borrowing being somewhat seasonal, this trend is not surprising to Woodwell. 2019 is following the same pattern as years past with each quarter rising from the one before. He believes that trend will continue with a strong fourth quarter to end the year.
A rise in originations for healthcare and retail properties contributed to the overall third quarter increase compared to 2018, but the demand for multifamily and industrial properties especially saw a huge uptick. There was a 23% increase in originations for industrial properties and a 14% rise for multifamily.
"With the growth of e-commerce, investors have been particularly interested in the industrial property market in terms of vacancies and rent, which is spilling over to the financing market," said Woodwell. On top of that, the demand for multifamily rentals has been strong for a long time and many investors expect that to continue.
Among investor types between the second and third quarter, the dollar volume of loans for commercial bank portfolios went up by 10%, loans for Fannie Mae and Freddie Mac increased by 7% and originations for life insurance companies saw a 4% surge. Loans for commercial bank portfolios went down 5%.
As for commercial lenders, Woodwell says most are well aware of the market conditions and how that's affecting property financing. "Given the strong performance of commercial mortgages and the risk/return profiles, lenders are showing by their activity that they are pretty comfortable putting their money to work in commercial mortgages," he said.
Heading into 2020, the demand for commercial and multifamily properties is expected to continue, along with their financing needs. With property values on the rise, tied in with the low-interest environment, Woodwell expects this momentum to continue for another strong year.