Billion-dollar deal between giants a sign of the times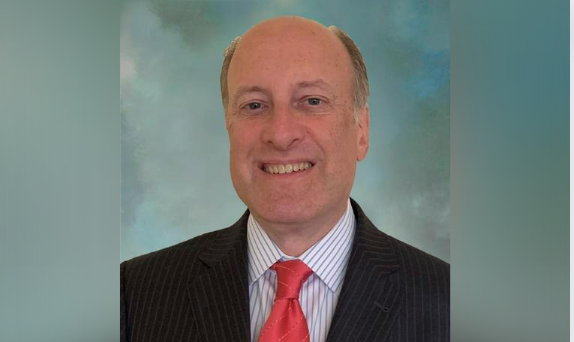 News earlier this month of a $1 billion deal between JP Morgan Chase & Co. and Haven Realty Capital to develop build-to-rent homes hit like a true sign of the times given turmoil in the purchase market. Mortgage Professional America spoke to an industry veteran for more insights into the expanding BTR market against a backdrop of growing housing unaffordability.
Joseph Rubin (pictured) of EisnerAmper – one of the nation's largest accounting, tax and business advisory firms – noted the BTR market is not new, born of another past housing crisis. But flashing forward to today with inflation and the Fed's raising of rates in its attempts to tame it, BTR appears to be making a comeback, he suggested.
"Obviously, single-family rentals have been around for a while," Rubin told MPA during a telephone interview. "It emerged after the Great Recession when many homes were foreclosed upon. It was the first time that kind of investment of buying a house and renting it instead of a multifamily apartment, as we think of them normally, became institutionalized. And the Blackstones and all of these big companies came into it and there's lots of them out there now that are still around," he said, referencing the New York City-based investment management behemoth. "That became a really hot market, and it grew with the multifamily market."
Today's housing unaffordability crisis has given the market new resurgence: "It's even more relevant today because as homes become more and more unaffordable, people – families particularly, who want homes but can't afford to buy homes – they'll rent a house instead. There's definitely a demand for single-family rentals."
Read more: Real estate crisis? What real estate crisis?
While unavailable for sale, such homes afford renters a greater amount of space than an apartment, a yard, a garage, possibly an attic or basement for storage, Rubin said. And while not a purchase option, it beats being in an apartment of smaller sized and offers expanded safety, he added.
While inflation has started to cool, erosion of housing affordability continues. Statistics also speak to the need for alternatives, Rubin suggested. As far as stats go, here's an eye-opener: The cost of shelter jumped by 0.8% in October – the largest monthly gain in 32 years.
"That's been a pretty big business," Rubin said. "The problem is…." he continued, listing off a long list of exacerbating issues that has contributed to housing unaffordability – fluctuating rates, cost of building homes, supply chain issues, limited housing stock, and more.
"It's creating demand for multifamily, and single-family rentals is one outlet of multifamily," he said.
The growth of BTR for the consumer necessarily removes the idea of building equity and wealth building – two key cogs in achieving the American Dream – from the equation. At least for the time being, we may be living in an age that forces consumers to redefine that dream, Rubin suggested.
Read next: Interest rates storm – what to do
"Honestly, when we came out of the last housing crisis, there was a discussion: Does the American Dream have to be about owning a home? Or can it be about having an affordable, clean, well-lit, safe place to raise your family? To live?" he asked.
Rubin then launched into a set of criteria that needs to be in place, using data and numbers – the tools of his trade, really – to envision a future scenario of normalization when homeownership might again become achievable for the untold numbers for whom it is now elusive.
"I guess I don't have an answer for you," he said. After all, even those with the greatest ease at math and grasp of economic issues still can't predict the future. "What I'd like to think is that this, though, is somewhat temporary."
He expounded further: "The whole real estate industry – the whole country right now – is in a transition period right now from what's been, for a long time, artificial interest rates that have made purchasing easy and made values artificially high. Once we get to the end of a transition – a new normal as to where interest rates are – then capital starts to flow again because we're back to a predictable environment. The transitional piece is that there's no predictability. We really don't know where we're going to wind up and when we're going to get there right now. But once we're there, and we can say 'here's the new set of rules to play by' and things settle down – then the same thing with families wanting to own a home, hopefully they'll then be able to do so once the economy cooperates."
A dream delayed, then, with a glimmer of hope across what could be a distant horizon.