Cobu attempts to connect apartment dwellers and create a sense of community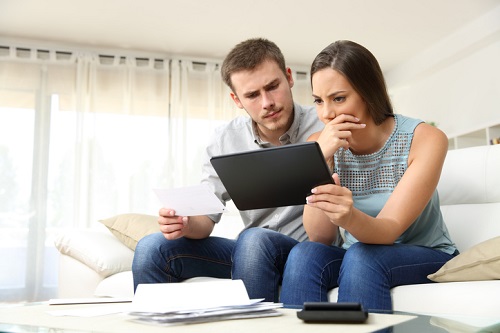 At a time of severe isolation, multi-family landlords can do themselves and their balance sheets a favor by providing ways for their tenants to feel less lonely. That's the thinking behind Cobu, an app that allows condo and apartment residents to interact with each other both virtually and in-person.
According to Cobu founder and CEO Ben pleat, the app was born out of a pair of "eureka moments", one professional and one personal.
"On the professional side, I observed just how much pain apartment building owners had with competition in the market," Pleat says. "Retaining residents and being the best usually came with million-dollar renovations, which often did not contribute to the bottom line."
Cobu was also inspired by the experiences of Pleat's mother, who began living a more solitary existence after moving into an apartment and finding it devoid of any sense of community.
"Her apartment complex had the community spaces, and yet she may as well have lived in a shopping mall," Pleat says. "The entire experience was impersonal, and frankly very isolating for her."
The company claims that it provides three ways for residents to connect. The digital engagement component allows tenants to chat and take part in multiple shared interest groups. Tenants can also use the app to take their interactions one step further and schedule actual social gatherings, although that aspect of the app is unlikely to be of much use until COVID-19 is finally under control. The app also delivers information to users regarding what the company calls "local gems": businesses, services and experiences tenants may enjoy.
Denver-based Daydream Apartments recently rolled out Cobu at the Union Denver building. As of July 28, one-third of the building's 700 residents had used the app.
The positive response isn't surprising. There is no shortage of data illustrating the breadth and impact of loneliness in America. A 2018 study of 20,000 adults found that nearly half of Americans reported feeling alone or left out at least some of the time. Exacerbated by the forced isolation brought on by the COVID-19 pandemic, America's loneliness problem has made apps like Cobu sadly necessary.
Cobu isn't exactly racking up the reviews at either the App Store or Google Play, but the reviews that have been posted are largely positive. Cobu's App Store rating was 4.6 as of July 31. At Google Play, it was 4.7.
No property manager is going to blatantly target lonely renters – "Hey! Live here and feel like less of a loser!" – but by letting prospective tenants know about a building's "community feel", it may not only attract renters for whom such an amenity is highly (but secretly) attractive, it may also help keep them in place longer. As every landlord knows, a happy tenant is a good tenant.