"If you can't measure it, you can't improve it." First app helps agents compare closed deals to missed opportunities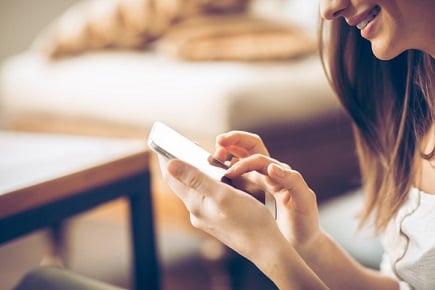 Do your agent partners know about this?
A mobile app designed to help real estate agents make the most of their network has added a new update to save time and increase productivity by matching client property information to MLS listings.
First was created for real estate professionals to earn more business from people they already know by helping initiate conversations at the right time with the right people. First CEO Mike Schneider said 80% of business comes from people you already have a connection to. With most technology focusing on generating cold, in bound leads, the First platform takes a different approach.
"We concentrate on understanding the relational network and how those deals happen, which results in agents winning more business from people they already know," he said. It's not just another marketing platform, according to Schneider. "We are the first company that is taking great data and machine learning, and built it into a simple product that helps agents have better conversations."
With most agents in the real estate and mortgage industry with a continuously growing list of thousands of connections, First takes less than five minutes to sync these contacts from email and phone to eliminate the need for manual data entry. Then, it takes that information, cleans it up and matches property addresses to those contacts.
"Agents are blown away because now everything is in one place, plus they've now added hundreds more properties on their radar," he said.
Based on this information, the software can then predict how likely each connection is going to move or sell within the next six to nine months and flags the contacts that it believes may be looking or listing soon. Instead of blindly reaching out to old contacts or sifting through new leads, agents can use First to prioritize who they should ring next.
The latest and greatest function of the app uses new technology called Personal Network Efficiency to match contact's property information and sync it with real-time MLS listing data.
"We are giving agents a tool to track their network and win more deals every year. In its initial launch, we've observed as many as five to nine additional deals per year," said Schneider.
The recently released technology also gives agents a side-by-side comparison of the amount of deals closed versus the missed opportunities right from within their own circle. VP of product Dov Cohn compares the feature to baseball stats.
"If you have 50 hits, that sounds great, but when you compare it to four thousand at-bats, it becomes less impressive." Historically, agents have measured their performance by how many deals they've closed every year but with the ability to look at missed deals, a bigger picture is painted. "This report card is another metric that an agent can use to measure their business, or a brokerage can use to gauge the effectiveness of their agents," added Cohn.
The team at First has noticed a huge shift recently, even from big brands who are ready to integrate new technology to defeat inefficiencies and high costs from online leads. "A lot of people are frustrated by the fact that there's only a 1% conversion rate from online leads, and now more people are understanding that it's personal relationships that have always been the driving force in business. Now, the technology exists to support that movement," said Schneider.
Personal Network Efficiency is really bridging the last mile to connecting agents with potential clients, acting as a conduit for closing deals. "First is all mobile and easy to use on-the-go, so agents can really invest their time into making those connections with people who are thinking of moving," said Schneider.
The way data is collected and used at the company was also an important component to the design of the app. Schneider said First has taken a stance on data privacy by creating the software to get the most out of the information that's already available from within an agent's own network.
"There are a lot of people out there selling data, but our focus was to create a simple product that keeps our agents protected and utilizes what they already have to be more productive."