The Texas metropolis has been one of the most resilient communities during the COVID-19 pandemic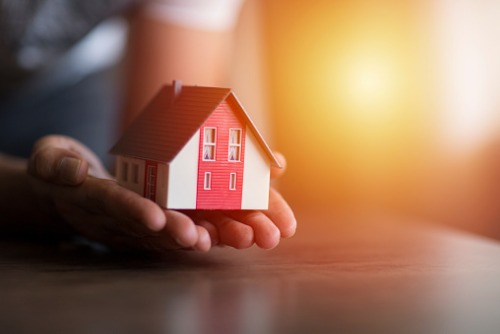 Houston is one of the largest metropolitans in the United States, and continues to grow, adding more than one million people to the city since 2010. By 2020, the city's job growth continued to exceed the national rate month over month, and its multifamily market was set to delivery 17,000 new units, doubling the volume from the year before. According to the Walker and Dunlop Summer 2020 Multifamily Outlook, Houston has persevered through a very difficult hand in 2020, with a historical drop in oil prices and a global pandemic.
The report stated that with an international port that generates over $800 billion in economic value each year, and the city being home to the eighth largest business district in the country, employing over 100,000 people, Houston is a market to watch in 2020 and beyond.
Houston also came in 7th for most apartments completed during the first half of this year, with 2085 units build, according to data from Yardi Matrix. The city is also in third place nationwide for projected apartment completions in the Houston metro area, with the Bayou City region welcoming over 10,404 new apartments this year. Surrounding cities are also proving resilient throughout the COVID-19 pandemic, with more apartments completed in Austin during the first six months of 2020 than any other U.S. city.
Currently, multifamily has remained liquid in Houston, according to the Walker and Dunlop report, with managing director Mike Melody advising those already in the Houston market to "revise your holding period and horizons and focus on staying cashflow positive until it's more profitable to divest." He added that owners won't get top dollar for properties right now and new construction may not be cost-feasible for several months depending on the sector.
"Houston saw more than 80,000 units delivered between 2014 and 2018 and 24,872 multifamily units under construction in the first quarter of 2020, many in the city's hottest new markets, like Montrose Heights and Medical Center west of downtown," the report stated. "Much of this overbuilding involves Class A properties."
Class A properties reported the most prominent rent declines, with rents falling 3.7% compared to Class B which recorded a 0.9% decline, according to CBRE's Q2 report on Houston multifamily.
"The large supply of recently delivered units is impacting the Class A sector," stated the CBRE report. "The new supply is also a contributing factor for sharp declines in most Central submarkets...The suburban submarkets have generally maintained rent and occupancy levels better throughout Houston. A few suburban submarkets were able to achieve modest rent gains in Q2."
Affordable housing continues to be a growing need in Houston, with opportunities in Class C value-add projects in emerging neighborhoods. Some suburbs like Katy, Spring and Tomball in Harris County offer developers affordable land, lower rents and larger apartments which may be more appealing after the COVID-19 stay at home orders, according to the Walker and Dunlop report: "Katy in particular, is a place to watch, with 4,200 units underway and 13 developments under construction in mid-2019."
Amazon also announced back in June their plans to build an 850,000-square-foot fulfillment center in the Houston area. The facility in Richmond is expected to open in 2021, creating 1000 new jobs. Texas Medical Center is also building a new multi-billion-dollar bioresearch campus, according to Walker and Dunlop, and Saudi Arabia based oil company SABIC is developing a 1000 employee headquarters in Katy.
"Houston over the past two decades has added the equivalent of the population of Austin, and consistently employs more people each year," said Tom Melody, managing director at Walker and Dunlop. "It's a very business-friendly climate with a comparatively affordable cost of living. If we can maintain reasonable job growth in the next few years, we'll absorb the current oversupply and return to a rebalanced market."