The Fed chair said continued strong economic data will likely make a rate hike "appropriate" soon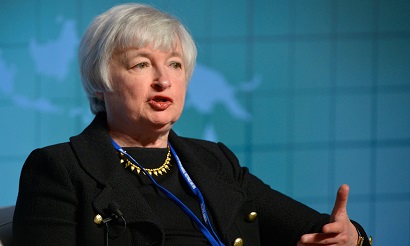 The Federal Reserve looks set to raise its benchmark interest rate this month as long as the economic data remains strong, according to a Reuters report.
Fed Chair Janet Yellen hinted that the Fed's March 14-15 meeting could bring a rate hike today at a business luncheon in Chicago.
"At our meeting later this month, the committee will evaluate whether employment and inflation are continuing to evolve in line with our expectations, in which case a further adjustment of the federal funds rate would likely be appropriate," Yellen said.
Yellen also said rates are likely to rise faster this year as the economy appears to be growing with relatively few hurdles, Reuters reported.
"On the whole, the prospects for further moderate economic growth look encouraging, particularly as risks emanating from abroad appear to have receded somewhat," she said.
The Fed last raised rates in December – for only the second time in the last decade – but has projected three rate increases this year as inflation rises and unemployment remains low.