Veteran hopes to bring new perspectives for brokers, originators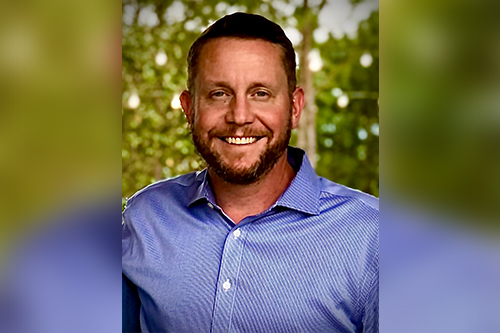 Alan Shumate (pictured) has seen almost every side of this industry. The former US Marine Corps staff sergeant found his home in the mortgage and financial services business in about the most innocuous way possible: meeting a broker at a cookout. That broker thought Shumate had the "gift of the gab" and offered him an opportunity. It's one he took with both hands and, in the roughly 18 years since he started in the industry, he's jumped from broker to salesman to enterprise solutions professional and everything in between.
Now, Shumate is taking on a new challenge as VP of business development at SLK Global Solutions, a platform and solutions provider for financial services professionals. Shumate spoke with MPA about the perspectives on the mortgage industry he has gained during his varied career, the lessons he learned in the marine corps, and how he plans to use his experiences to better serve mortgage professionals in his new role at SLK.
"I've been an originator, I've been a broker, but I can really kind of speak to a bunch of the other sides of the industry," Shumate said when asked about his role at SLK. "There's several different hands in the cookie jar when it comes to a real estate transaction and I've been many of those different hands at different points in my career. From a learning standpoint, if there are questions, I have the expertise that I can help [brokers and originators] become more well-rounded in their roles. If they have a better understanding of all the different facets in the industry, they can better serve their customers."
Shumate learned his first and most important career lessons in the marine corps. There he learned discipline, regimentation, and how developing a process can solve a problem. Shumate typifies the corps' approach as "if I do A plus B I can expect C." As a marine he learned to get A and B right so that C came easily. As a staff sergeant Shumate learned to lead as well, a skill he's put to work at every stage of his career.
Read More: This city is the safest in the US
After surviving the 2008 crash as a broker, Shumate joined Bank of America to get a better grasp of the industry during a moment of change. He worked in e-commerce, premiere lending, and government loans. As a veteran he specialized in VA loans before moving on to work with secondary markets, mortgage backed securities, and even with HUD as a special project coordinator on distressed portfolios.
Leaving Bank of America, Shumate's career has taken him to the tech side of mortgage at a mortgage release tracking company and back to the nuts and bolts as an underwriter rep for a small firm. He's worked in reconciliation tech and even done speaking engagements around fraud prevention.
"The only thing I haven't done is conducted a closing or sold a house," Shumate said about the variety of experiences he's gotten so far.
Read more: Credit union receives national award
Across those years of varied experiences, Shumate has built enough of a reputation in the industry that SLK Senior VP Shannon Cobb approached him with this new job. Shumate saw a chance to support title agents with the experience he'd already gained. He told MPA that with so much experience behind him, he can talk to originators about their work from a range of perspectives and bring them around to new modes of thinking that will ultimately be to their benefit.
"It's up to the individual to look for that bigger picture. You can lead a horse to water, but you can't make him drink," Shumate said when asked who he wants to serve in his new role. "Those individuals that are interested in learning more and having a greater understanding of the industry that they're in, those are the people that are going to be my audience. You're going to have people from time to time that will keep their head down. They're originating in and that's what they do. But I hope to be a vehicle for a broader learning for those individuals that seek it."