The head of the U.S. Senate Judiciary Committee is pushing federal officials to uncloak documents surrounding a 2012 decision to divert all of the mortgage finance giants' earnings to the Treasury.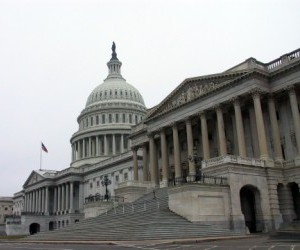 The head of the U.S. Senate Judiciary Committee wants federal officials to uncloak documents surrounding a 2012 decision to alter the terms of the taxpayer bailout of housing agencies Fannie Mae and Freddie Mac.
For the last two years, shareholders of Fannie Mae and Freddie Mac have been asking the United States government about its decision to require the government-sponsored entities (GSEs) to divert their profits to the U.S. Treasury. And for the last two years, they haven't received an answer.
The secrecy has garnered the attention of Sen. Charles Grassley (R-Iowa), who is chairman of the Senate Judiciary Committee, according to
The New York Times
. Grassley said he has sent letters to the U.S. Justice Department and the Treasury asking for details about the decision and why the government has kept such a tight lid on documents relating to it.
You might also like GSE reform could happen sooner than expected
"The taxpayer has a right to know what has transpired," Mr. Grassley wrote in letters to both Eric Holder Jr., the United States attorney general, and Jacob Lew, the Treasury secretary. "But, instead of transparency, there appears to be an invocation of executive privilege. If true, this is cause for concern."
In the letter to Holder, Grassley asked for details about the executive privilege claims made by Justice Department lawyers, specifically whether President Obama personally invoked the privilege.
He also asks Lew why the Treasury entered into an agreement with Fannie and Freddie to capture the companies' earnings and how that agreement affects Federal Housing Finance Authority regulatory authority over the companies and its oversight of their capital positions.
Under the terms of the bailout by the U.S. Treasury, the GSEs are required to send their profits to the government and cannot build their capital buffer which causes many to believe that this is putting the profitability of the GSEs in jeopardy because legally they are not allowed to accumulate a financial cushion that absorbs future losses.
Fannie and Freddie must pay a dividend to the Treasury each quarter equal to the excess of their net worth over an applicable capital reserve amount. That capital buffer is currently $1.8 billion and is required to be reduced by $600 million per year until it reaches zero by 2018. Should the GSEs' losses exceed their capital buffer, they would require another draw on Treasury.