There are local challenges, but reasons for optimism if you're a smart originator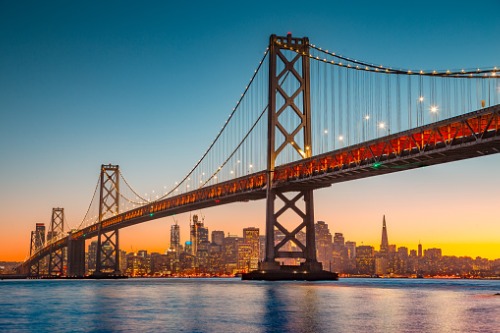 While experts and headlines cry about the death of the San Francisco mortgage market, at least one loan officer is maintaining a positive outlook for the city and the wider Bay Area. While her optimism comes with some caveats, Julie Malta, senior loan officer at Guaranteed Mortgage in San Francisco, explained that thanks to unique local forces and wider trends shaping the mortgage industry, rumours of San Francisco's death have been greatly exaggerated.
"I don't think the market is horrible, there's always transactions, it's just a matter of what price," Malta said. "We're crazy busy between refinances and purchases because people are trying to capture these low rates."
Malta does note that like much of the country, purchase business has shifted away from condo properties towards single family units. In San Francisco, that means the froth has moved further away from the downtown core to other cities in the Bay Area. The simple fact of municipal boundaries makes the picture in San Francisco appear in a worse position than it is. The wider metro area is doing well, and its core is struggling more.
Read more: Biden announces decision on foreclosure ban and forbearance deadline
While some downtown realtors might be struggling, Malta noted that since most of her clients didn't buy at the peak, they can even refinance based on new property valuations for their downtown units. Moreover, the unique climate of the San Francisco and Bay Area markets, with some of the most expensive real estate and well-heeled buyers in the country, means the local mortgage market is somewhat protected. Expertise in borrowers with LLCs, K1s, and restricted stock options are must-haves in this market, meaning locally rooted originators like Malta can perform with strength no matter what the market conditions are.
While Malta believes the wider Bay Area, and even the local San Francisco space, will be in a strong place, she believes the shift away from high-density housing is a longer-term trend. Questions around vaccine efficacy and variants persist and Malta is taking more of a wait and see attitude.
That's hardly a consensus belief, however, as she cited a local realtor who believes that once restaurants reopen and the city's benefits and appeals become even more apparent, the condo market will begin to recoup its losses in the centre of town. Malta has already seen the 10% or 20% discounts on condos drive new buyers who don't mind the idea of an elevator if it gives them a chance to get into the market.
Malta expects that while refinances and low rates have kept her business steady, a rate hike might start shaking up the local mortgage market more significantly. In that context she believes the most creative mortgage professionals will survive. A mortgage veteran herself, she began her career when the average interest rate was 12%. When she can't lock in $2.1 million loans at 2.875% interest rates anymore, she'll lean back on that experience of working in a higher rate market coming up with the creative solutions she needs to survive.
What's crucial to that future, however, is that buyers aren't abandoning the Bay Area - in Malta's opinion, they're simply choosing to move out of San Francisco condos. Many are simply moving further down the peninsula, into more suburban cities or smaller towns within a commutable distance from the city. That's a market that smart San Francisco mortgage professionals can capture, provided they're as adaptable as they need to be.
"One thing about lending is it adapts, that's for sure," Malta said. "It constantly changes, our rules change, our guidelines change, the way we document things change. There's been adaptation through COVID-19 and there will be beyond."