Kirk Tatom explains why a new cloud-based platform from Calyx is causing him headaches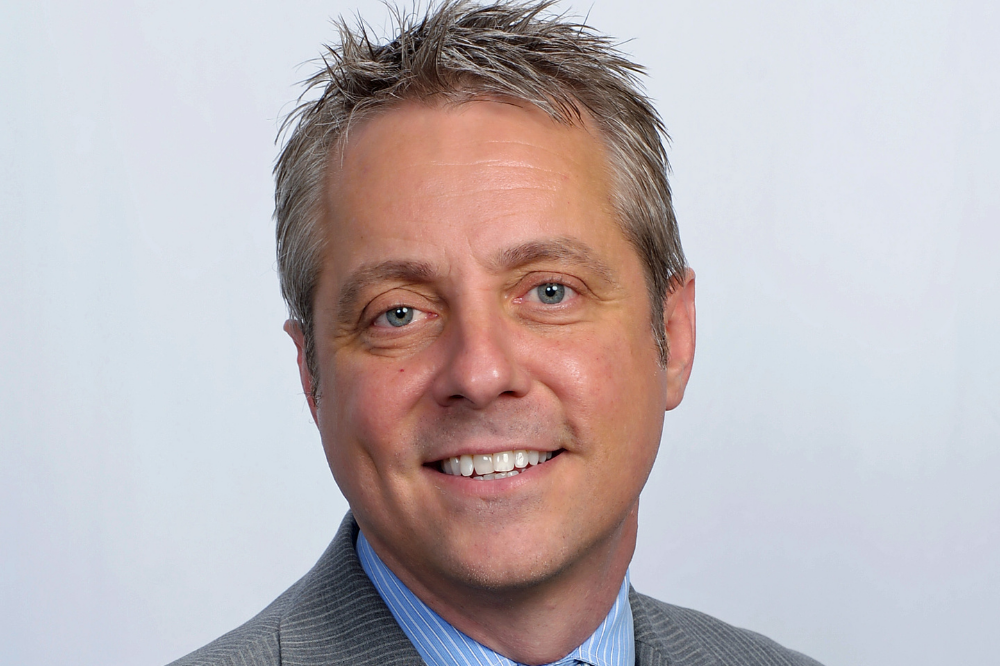 Until recently, Kirk Tatom (pictured) has been extremely happy with his loan origination software (LOS). A subscriber to Point, a product from Calyx, the president of Tatom Lending in Dallas Texas has described the system as 'awesome,' noting its mixture of functionality and price as the best in the business. Now, though, he's become frustrated with Calyx as an LOS provider, as they've introduced a new product into the market that, in his view, leaves himself and other independent brokers like him in a sort of limbo.
That product is called Zenly, it's a cloud-based LOS solution designed for smaller, simpler transactions that are easy to manage, as opposed to Point's more comprehensive 'end-to-end' nature. Tatom was told by his Calyx sales rep that Zenly is the way of the future, and he was attracted to its more pared down and cloud-based nature. That was until he learned that Zenly can't talk to Point.
Talking with his sales rep and IT support at Calyx, Tatom learned that the two products were designed as, effectively, standalone systems. However, if he were to transition the nearly a decade of customer data, transaction histories, compliance reports, and prospect information that is currently stored on Point, he would be unable to do so in a bulk move. Instead, he would have to download each individual 3.2 or 3.4 file stored on Point and upload it to Zenly.
"Depending on how much data you have in there, it might take you two or three hours to move one file, and I've got thousands of these files," Tatom said. "That means I'll be moving files over for the next couple years.
"I said to my IT rep, 'wait a minute, you're a software company that built a platform you eventually want the whole industry to integrate with and you can't move your data over from the last platform?' I just started laughing."
Read more: Why this originator decided to open up a mortgage franchise
When asked about Tatom's concerns, Juan Villegas, national sales manager at Calyx software, confirmed that only specific files could be transferred from Point to Zenly and a bulk transfer between the systems is not possible at the moment. He emphasized that the two systems are distinct and not intended to be used in tandem and that Zenly was designed for independent loan officers to make their work simpler. He claimed that bulk transfers of data are not an industry standard when asked what Calyx's plans are for existing Point customers who want to transfer to Zenly.
Villegas additionally noted that no price break will come for originators subscribing to both Zenly and Point, citing the competitive pricing of both products.
Tatom agreed that he's been extremely happy with the price of his Calyx products - his issue is with that data transfer. He explained that even if he were to migrate over all his prospects and existing deals manually, he couldn't get rid of the historic data currently stored on Point, which he needs for period audits and regular compliance reporting. If the industry starts adopting Zenly en-masse without accounting for this data transfer issue, Tatom worries it could be a widespread shock to the mortgage system.
He added that he was under the impression that Zenly was due to replace Calyx in a number of years. His sales rep, he said, had described the platform as a 'way of the future' for the whole industry. While Villegas stated that they have no plans to 'sunset' Point, Tatom remains concerned that if he can't migrate his customer data over to the new platform he'll be left behind the technological curve. If this data migration issue isn't fixed, he said, he might have to take his business elsewhere.
Read more: One year in - Fannie's Green MBS program looks set to stay
"In researching a cloud-based system, I think Calyx has the best product on the market," Tatom said. "The pricing is awesome, the product is incredible, but I'll have to call, cancel and ask for a refund.
"I said to my sales rep that the only way she can sell this is by selling it to someone starting a brand new company, who's putting loan one into Zenly. Other than that, if there's no way to get the data over, I don't know who in their right mind would just say 'we're going to jump into this new system and all that file retention stuff, screw it.'"