A new report reveals the three states with the highest concentration of markets at risk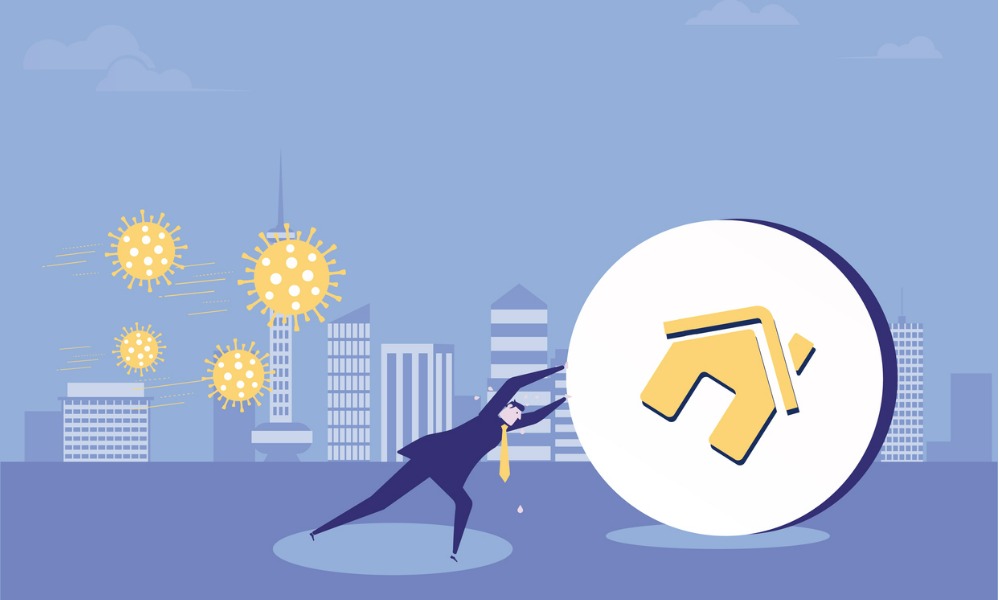 New Jersey, Illinois, and parts of California had the highest concentrations of housing markets at risk from the economic impact of the COVID-19 pandemic in the fourth quarter of 2021, according to a new report from real estate analytics firm ATTOM.
ATTOM's 2021 special coronavirus report revealed that New Jersey, Illinois, and California had 31 of the 50 counties most vulnerable to the potential economic impact of the pandemic. The 50 most at-risk included eight counties in the Chicago metropolitan area, eight near New York City, and seven sprinkled through northern, central, and southern California.
Read more: A seller's dream?
Elsewhere, the rest of the top 50 counties were scattered mainly along the East Coast, including two of Delaware's three counties, and three counties in the Philadelphia, Pa. metropolitan area.
ATTOM's report ranked counties based on the percentage of residential properties with a foreclosure filing during the fourth quarter of 2021, the percentage of average local wages needed to afford the major expenses of owning a median-priced home in the fourth quarter of 2021, and the percentage of properties with outstanding mortgage balances that exceeded their estimated market values in the third quarter of 2021.
"The US housing market keeps powering on despite of the coronavirus pandemic that's still raging across the country," said Todd Teta, chief product officer at ATTOM. "Indeed, home prices keep rising in part because of the crisis. Nevertheless, the virus remains a potent threat to the broader economy and the housing market, with some of the same counties we've seen in the past continuing to look vulnerable to potential downturns. No immediate warning signs hang over any one part of the country, but pockets are more vulnerable to the market taking a turn for the worse."