The markets are not exclusively enclaves for the rich, a new study reveals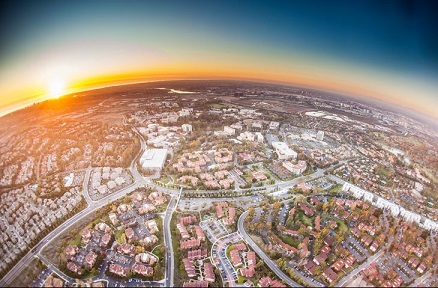 by Francis Monfort
The top ten least-affordable cities in America are found in just three states: California, Florida, and New Jersey, according to a recent study by SmartAsset. California has the largest number of least-affordable cities at six, followed by New Jersey with three, Florida with two, and Indiana with one.
Passaic, N.J., ranked as the country's least-affordable housing market. Average housing costs eat up a whopping 54% of the average household budget there, while tenants fork over 50% of their income for rent.
Here are the top ten:
Passaic, N.J.
Miami, Fla.
Hawthorne, Calif.
Davis, Calif.
Baldwin Park, Calif.
Paterson, N.J.
El Monte, Calif.
Inglewood, Calif.
Westminster, Calif.
Hialeah, Fla.
The Department of Housing and Urban Development (HUD) recommends that households should spend a maximum of 30% of income on housing. Average homeowners or tenants in all top-ten cities would be "housing-cost burdened," as costs in all of them were above HUD's figure.
Data showed that the least-affordable cities are not exclusively enclaves for the rich. SmartAsset said they are usually places were incomes can't keep up with rising rental costs. San Francisco tenants pay about $1,660 per month on average – but the city has an average household income of $92,000 a year. In contrast, Passaic renters pay $500 less than those from the Bay Area, but average households in America's least-affordable city make less than $27,000 annually.
To come up with the list, SmartAsset looked at cities' affordability ratios: rent as a percent of income, average housing costs as a percent of median household income, and median home value to median household income.
Related stories:
June rebound drives housing starts to four-month high
The cost of rising home prices: Rental rates are at a 50-year high