Many non-owners face real issues that stymie their quest for homeownership. But many are being held back by mistaken beliefs about the mortgage process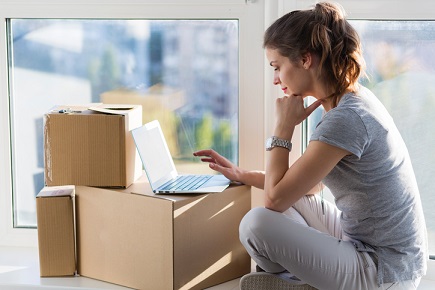 Existing-home sales rose to a 10-year high in 2016, but optimism about buying a home has diminished among non-owners. So what's holding prospective homebuyers back?
According to a new survey by the National Association of Realtors, non-owners are stymied in their quest to become homeowners by barriers both real and imaginary. Affordability pressures and student debt are very real issues that prevent many people from buying a house – but many balk because they have the wrong ideas about things like down-payment requirements.
That lack of knowledge can have a deleterious effect on prospective owners' attitudes – and it's reflected in the numbers. The percent of non-owners who believed it was a good time to buy a home stood at 63% in the first quarter of 2016. By the fourth quarter, it had dropped to 55%, according to the NAR. The percent of owners who thought it was a good time to buy, meanwhile, hovered near 80% throughout the year.
"Nearly all non-homeowners said they want to own a home in the future (87%), but it's evident that higher rents and home prices — up 41% in the past five years — along with limited entry-level supply and repaying student debt have combined to make buying a challenging goal," said NAR chief economist Lawrence Yun. "It's also little surprise that non-owners in the West — where price appreciation has been the strongest — were the least optimistic about buying."
Real issues
It's not just mistaken beliefs about the homebuying process that stall would-be owners, according to the NAR's data; there are some very real problems many non-owners face.
The top reason not to buy a home, of course, is being unable to afford it. Throughout 2016, more than half of non-owners said they simply couldn't afford to buy, according to the NAR. Student debt is also causing many non-owners to put off buying; 59% of non-owners with student debt told the NAR that they weren't comfortable with taking on a mortgage.
"In addition to having to postpone important milestones such as getting married and starting a family, many young adults are financially falling behind previous generations in part because of having to prioritize repaying their sizeable student loans over buying a home and saving for retirement," Yun said.
Muddled ideas about mortgages
But many non-owners are also laboring under mistaken beliefs about the mortgage process, according to the NAR – beliefs that could keep them from even considering a home purchase. For instance, a staggering 87% of non-owners surveyed by the group thought a down payment of 10% or more was necessary to purchase a home.
The truth? The median down payment for first-time homebuyers has been 6% for the last three years running. That means many would-be homeowners could become actual homeowners, according to NAR President William E. Brown – if only they were educated about the facts of getting a mortgage.
"Current non-owners' ultimate goal of owning a home may not be as far-fetched as they believe," Brown said. "There are mortgage options available for creditworthy borrowers with manageable levels of debt and smaller down payments. Those interested in buying their first home in 2017 should review their finances, sit down with a lender to see if they qualify for a mortgage and find a realtor to help them get started on their home search."
Related stories:
2016 best year in existing-home sales in a decade
Home sales expected to be moderate in 2017