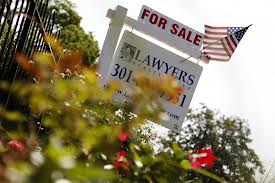 (TheNicheReport) -- September was a great month for the American housing market. The rate of new residential construction projects rose by 15 percent. Housing permits increased by 11.6 percent. Existing home sales fell by 1.7 percent in September, but on a year-over-year basis they were up by 11 percent.

The encouraging September figures are part of a positive trend that has been observed for most of 2012. Data from the U.S. Commerce Department and the National Association of Realtors point to uniform improvement after five years of negative sentiment and poor performance. It would not be unreasonable to expect similar figures in the following months –at least as long as other economic sectors continue to improve.

Interdependency of Sectors

The housing market is not the only economic sector riding a wave of improvement. Consumer sentiment in the U.S. has improved along with national employment figures. Auto sales are at the highest levels since the first quarter of 2008. From an economic recovery point of view, the growth in the housing has outpaced other sectors and outperformed expectations by economists.

At the present time, the housing sector is contributing 2.39 percent of the Gross Domestic Product (GDP). In the late 20th century, that contribution was at 4.07 percent. In the midst of the housing bubble, other sectors of the U.S. economy were bolstered by residential construction activity and home sales; that trend seems to have reversed in recent months. The positive construction numbers in September are still shy of the levels seen in the last housing recession of the early 1980s.

Long-Term Scenarios

Should the overall economic recovery seen from January through July of 2012 continue at the same pace until December, the contribution by the housing sector to the GDP would be 3.25 percent. This would translate into more than a million new homes built by September 2013.

The problem with the scenario above is that it relies on other sectors of the economy, but it is not far-fetched. The median home price is one of the factors supporting this scenario, and the recent annual price improvement is the same as it was at the peak of the housing bubble in late 2005. To give the scenario a better perspective, the current annual rate of home sales is at 4.75 million, and that rate was 7.25 million in September 2005.