Racking up $150 million in yearly loan volume is an accomplishment any mortgage pro should be proud of. This originator more than doubled that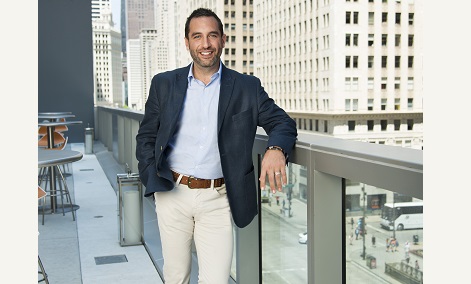 Making it into MPA's
150 Million Dollar Club
is obviously a sign that an originator is at the top of his game. Racking up $150 million in yearly loan volume, even in high-end markets, is an accomplishment to be proud of. And Ben Cohen has more than doubled that.
Cohen, a senior vice president of mortgage lending at Guaranteed Rate, racked up more than $335 million in 2016, closing more than 700 units. According to Cohen, he's driven to such heights by his passion for helping borrowers achieve their dreams of homeownership.
"For most people, purchasing a home is the single largest financial decision of their life," Cohen says. "I enjoy being a part of something that affects people's lives so positively and profoundly."
Cohen says the key to success is being honest and transparent.
"I want my clients to be comfortable with their loan product, so I attempt to lay out all of their options," he says.
That commitment to honesty and transparency has helped him build a thriving referral business. And his drive to satisfy his customers pushes him to find innovative solutions for problem loans.
"When called upon to achieve the impossible and save deals that other lenders could not close, I have consistently come through," Cohen says. "Quite simply, my goal is to continue to offer the best customer service with the lowest rates and lowest costs possible to my clients."
Check out the rest of MPA's 150 Million Dollar Club
here
.
Related stories:
Customer service is your biggest differentiator
Caltabiano: Mortgage industry presents more opportunities, challenges than ever