On Friday, Donald Trump became our 45th president. How will the building magnate's administration affect the housing market?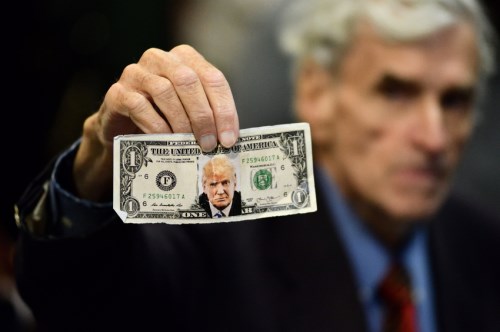 On Friday, Donald Trump was sworn in as the 45
th
president of the United States. The question for the mortgage industry is: how will Trump's presidency affect the housing market?
It's a tricky one to answer. There was a jump in confidence among both consumers and businesses post-election, and the stock market finished 2016 strong. Both of those bode well, and in general terms, the housing recovery is expected to continue. But there's just not enough information on Trump's policies to make a more definitive call yet, according to Fannie Mae's latest Economic and Housing Outlook. That uncertainty led the GSE to be conservative in its projections for the year.
According to Fannie Mae, "limited information on the new Administration's potential economic policies" led the GSE to adopt a conservative projection of 2% economic growth this year. Fannie predicts that mortgage rates will rise gradually in 2017, eventually hitting a fourth-quarter average of 4.3%.
"There is risk that rates could rise faster and higher than forecasted, but the impact on housing could be offset by strengthened income growth," Fannie Mae reported.
"Policy changes under the new administration – in its nature, sequencing and magnitude – will determine the direction of economic growth in 2017," said Doug Duncan, Fannie Mae chief economist. "Incoming data suggest improving consumer spending, diminished labor market slack, and advancements in wages, but until we can more clearly read the political tea leaves, it's difficult to say whether this late-cycle expansion will continue into its eighth year."
Despite the uncertainty, the housing market will most likely continue its recovery, Duncan said.
"We expect housing to remain resilient and continue its recovery in 2017, with affordability standing out as the industry's greatest obstacle, particularly for first-time homeowners," he said. "Demographic factors, however, are positive. Our research shows that older Millennials have begun to buy homes and close the homeownership attainment gap with their predecessors."
Related stories:
Existing-home sales climb to their highest level since 2007
Homebuilder confidence highest since 2005