After months without a permanent CEO, the scandal-plagued bank has finally found an exec willing to take the reins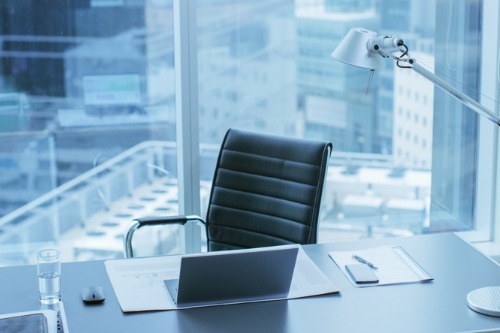 After months without a permanent leader, Wells Fargo has finally found an executive for the top job.
The embattled bank has appointed Charles Scharf as its new president and CEO on Friday. Scharf, former chairman and CEO of Bank of New York Mellon, will take the reins at Wells Fargo Oct. 21, according to a CNBC report.
"Charlie has demonstrated a strong track record in initiating and leading change, driving results, strengthening operational risk and compliance, and innovating amid a rapidly evolving digital landscape," Wells Fargo board Chairwoman Betsy Duke said in a statement.
Wells Fargo has struggled to find someone to take the top job since former CEO Tim Sloan resigned in March. Sloan was supposed to clean up the raft of scandals he inherited from his predecessor, John Stumpf, who was ousted in October 2016 after it was revealed that Wells Fargo employees had opened millions of unauthorized customer accounts.
But the scandals kept coming under Sloan, and neither regulators nor lawmakers felt he was overhauling the megabank fast enough, according to CNBC. The bank's general counsel, Allen Parker, served as interim CEO after Sloan's departure. Some Wells Fargo execs pressed for Parker to be named permanent CEO, but lawmakers and regulators urged the bank to find an outsider for the role.
Prior to his role at BNY Mellon, Scharf served as CEO of Visa, according to CNBC. He is on the board of Microsoft. He began his career in 1987 at Commercial Credit, a consumer finance company run by Jamie Dimon and Sandy Weill, who would go on to lead JPMorgan Chase and Citigroup, respectively.
Erik Gordon, a professor at the University of Michigan's Ross School of Business, told CNBC that Scharf would face challenges in his new role.
"He moves from a bank with far less retail business than Wells Fargo, so he will face a steep learning curve," Gordon said.
Wells Fargo said that Scharf's base salary would be $2.5 million, CNBC reported.