The lawsuit asserts that the banking giant has been illegally underpaying its loan officers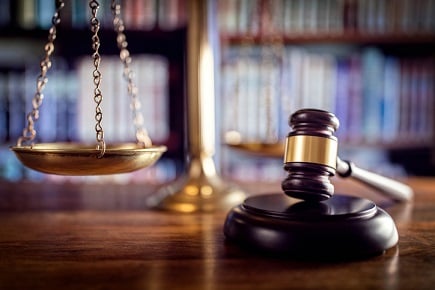 A federal judge has granted class-action status to a lawsuit that claims that Wells Fargo is in violation of numerous California laws with respect to how it pays its mortgage officers.
The lawsuit was filed by James C. Kang, who worked for the bank as a home mortgage consultant (HMC) between 2000 and 2015. Kang asserted in his lawsuit that all Wells Fargo HMCs work under a compensation plan under which hourly wages are "clawed back" from sales commissions. Kang also alleged that Wells Fargo loan officers are not paid "for tasks unrelated to sales which Wells Fargo requires them to do," according to a ruling by US District Judge Beth Labson Freeman.
Kang, who worked in Wells Fargo's Palo Alto, Calif., branch from October 2000 to May 2015, filed the lawsuit in October 2017. According to Kang, the bank compensates its HMCs through commissions on sales. HMCs are paid advances on those commissions at a rate of $12 per hour – but those advances are clawed back from commissions earned. Kang also said that Wells Fargo does not pay its HMCs for required non-sales work like attending meetings, training, customer service and loan processing.
"Moreover, although it purports to provide vacation pay, Wells Fargo claws back vacation pay from commissions with the result that HMCs do not actually receive their accrued vacation," according to the complaint. Kang also alleged that Wells Fargo did not pay overtime wages to HMCs as required by law.
Based on those allegations, Kang's lawsuit asserted claims on behalf of himself and other California Wells Fargo loan officers for failure to pay minimum wages, failure to pay overtime, failure to pay vacation time, failure to pay all wages owed every pay period, failure to pay all wages due at separation, and violation of California's Unfair Competition Act, according to Freeman's ruling.
Kang asserted that the class eligible to participate in the lawsuit contained about 4,500 members. Freeman's ruling limited that class somewhat by excluding those hired or re-hired by Wells Fargo after December 2015.
"However, even with that exclusion, the class in the present case clearly will include thousands of members," Freeman wrote.