A Tampa Bay woman is suing Wells Fargo, claiming the bank spent more than six years calling her and demanding to speak to her deceased mother.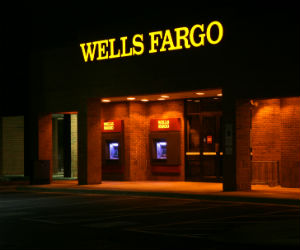 A Tampa Bay woman is suing Wells Fargo for what she says has been years of harassment, claiming the bank's debt collectors spent years calling her – sometimes several times a day – and demanding to speak with her deceased mother.

When Karen Hicks' mother, Donna, died in 2008, Hicks decided to keep the family home and pay off the mortgage, then about $67,000, according to a report by Tampa's 10 News. But Hicks said Wells Fargo refused to deal with her – even though her name was now on the house's deed. Instead, callers spent the next 6 ½ years demanding to speak to Hicks' mother, despite her repeated protestations that Donna Hicks was deceased.

Hicks said she received hundreds of phone calls, and each time the representative would promise to make a note that Donna Hicks had died.

"Five minutes later I would get another phone call," Hicks said.

Hicks told 10 News that although she sent the bank a death certificate and other relevant documents, Wells Fargo refused to negotiate with her to settle the loan. The home eventually fell into foreclosure, and by January of this year, Hicks' $67,000 balance had inflated to more than $200,000. Even after the bank acknowledged its "oversight," it refused to eliminate any of the penalties that had caused the mortgage balance to skyrocket, 10 News reported.

Hicks finally sold the house for $255,000 – most of which went to Wells Fargo. Now she's suing the bank for that money, plus legal penalties of up to $1,500 for each call the bank made to her after she demanded they stop.

Wells Fargo argues that because Hicks' mother was a party to a class-action lawsuit – one not settled until six years after Donna Hicks' death – Hicks shouldn't be able to make a claim stemming from the foreclosure, according to 10 News.