The one-time close program's aim is to enable military homebuyers to take advantage of low rates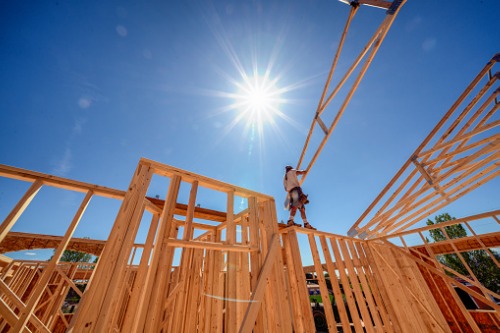 VA lender AAFMAA Mortgage Services (AMS) has announced the launch of the Construction Advantage One Loan, a one-time close and one-time qualification mortgage program.
The North Carolina-based company said that the new product allows military borrowers to lock in a mortgage rate during the loan qualification stage and before starting construction for the home. Additionally, the program offers up to 100% financing for the lot, home construction, and permanent financing, such as a 30-year fixed-rate mortgage.
Read more: The 7 most popular types of mortgage loans for home buyers
"As a VA-approved lender and part of the longest-standing not-for-profit, member-owned association serving the military community since 1879, we have been providing our members with low-rate and low-cost mortgages to build, buy, or refinance a home," said Anthony Powell, executive vice president of AMS. "Our new Construction Advantage One Loan enables military homebuyers to take advantage of today's low rates now while building their dream homes. We are excited to be working with our partners to drive community support for the military homebuyer segment."
AMS partners with home builders across the country, including BuildZoom, a San Francisco-headquartered builder network with over 175,000 contractors.
"We are honored to support AMS's initiative to serve our military heroes by providing financing options for new home construction," said Hal Bennett, senior vice president at BuildZoom. "Plus, our BuildZoom contractors can offer up to $5,000 in-home upgrades to military homebuyers. Together this may be a powerful catalyst to drive adoption."
"We applaud both AAFMAA Mortgage Services and BuildZoom for collaborating to provide more affordable housing opportunities for our military heroes," said Sondra Barrett, president of the National Association of Independent Builders and Real-Estate Services (NAIBRS). "With low housing inventory in most markets, we're seeing a massive trend in homebuyers wanting a new home — and with one in five homebuyers being military, this is a timely move."