As it did amid pandemic, lender aims to position brokers for sustained success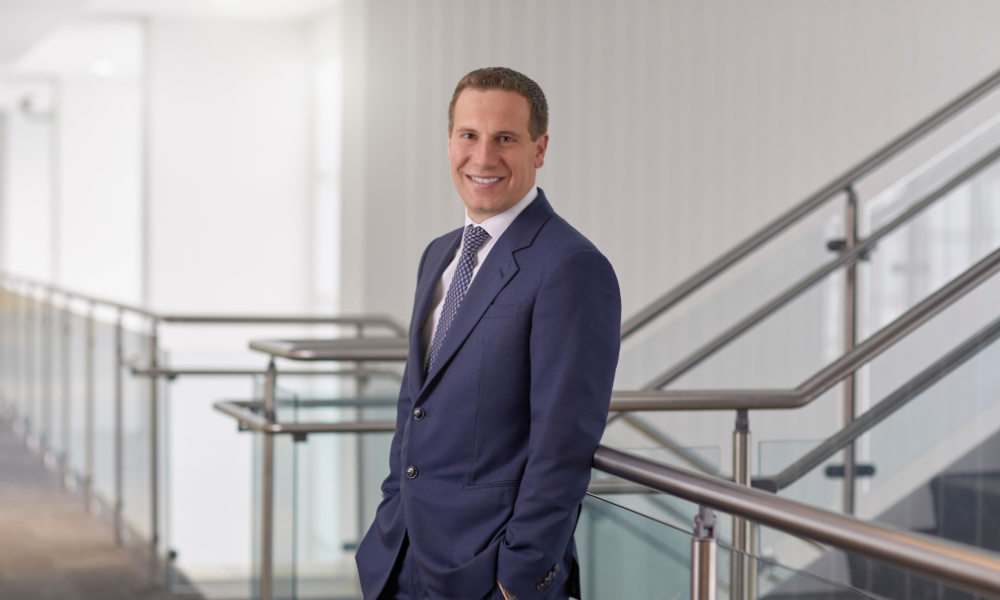 United Wholesale Mortgage – the nation's largest wholesale and purchase mortgage lender – has launched the UWM Partner Academy, an online Learning Management System available to its partners.
The LMS is being offered to the lender's partners at no cost, officials noted. The so-called academy comes equipped with a library of mortgage-related tutorial videos ranging from one to 10 minutes in duration, with brief knowledge checks included in the mix. The platform is designed to make the job of an independent broker easier by way of tailored training exercises, officials explained.
There's something for everyone at Partner Academy, officials noted – whether it's somebody new to the mortgage industry, a novice in wholesale, processors, tenured loan officers or broker owners.
"We're continuing to see exceptional growth within the wholesale channel and having access to customized training for our partners is more important than ever," Desmond P. Smith, chief growth officer at UWM explained. "Whether looking to onboard a team member new to wholesale or seeking out a quick refresher on social media strategies, this platform provides brokers with an abundance of courses to help grow their business."
Read more: United Wholesale Mortgage pledges no layoffs amid COVID-19 pandemic
In a videotaped announcement detailing the academy's launch, UWM's president and CEO Mat Ishbia (pictured) said there are some 50 videos in the training platform on nine different subjects. "You can actually earn partner points by completing some of these bundles," he said excitedly. "We're giving you on-demand training. You can have this in addition to Success Track. Thank you for the idea!" he concluded, referencing input received from UWM client feedback and insights from the firm's training team that prompted the academy's creation.
The platform yields loan originators, processors and their support staff with what officials described as a seamless, step-by-step training experience from which users can quickly access educational content on an array of topics – from how to submit a loan to basic mortgage 101 sessions, compliance training and marketing classes, officials said.
The Partner Academy complements UWM's training program dubbed Success Track, which brings 100s of broker partners to the lender's campus each week. The curriculum has brought on more specialized training for loan officers, processors and broker owners toward the end of positioning them for sustained success, officials said.
Read next: UWM vows not to cut jobs despite profit hit
The latest offering furthers UWM's profile in the training realm. The company has been recognized on Training Magazine's Top 100 list six years in a row and was most recently inducted into the publication's Training Hall of Fame.
"Mortgage brokers are our top priority, and we will stop at nothing to help them however we can," Ishbia said at the time of the Success Track launch. "We miss seeing clients in our office, but it's important to us to continue to provide our clients with the same resources and opportunities no matter where they are currently located."
Similar to its newer counterpart, Success Track is a series of courses that combines the firm's "… comprehensive mortgage expertise and award-winning training methods dedicated to championing the success of brokers everywhere," UWM officials explained.
The online version of Success Track was launched at the peak of the COVID-19 pandemic that forced physical distancing to contain the scourge. For three years prior to its launch, officials said, thousands of UWM partners traveled to the company's Michigan headquarters to attend the course. The virtual classes lured more than 1,500 attendees within the first three weeks, UWM officials later reported.
The online version covers a broad array of topics:
Beginner Loan Originators: Created for newer loan originators (0-12 months of experience), this course provides a look into mortgage foundations, products and programs, math, risk assessment, sales skills, processes and building your business.

New to Wholesale: A two-day course for mortgage broker-owners and loan originators who have or will be transitioning from retail lending to wholesale lending that helps to build a foundation by focusing on brand building, defining your company, pricing loans, products and tools available, realtor relationships, compliance, and more.

Beginner Processor Training: This course, intended for processors who are newer to the industry (0-12 months of experience), provides a look into mortgage foundations, products and programs, math, risk assessment, life of a loan, UWM-specific processes and technology, niche products, AMCs, and partnership tools – all geared towards the role of a processor.

Like the online version of Success Track, Partner Academy was invoked under exigent circumstances – the former amid a worldwide pandemic and the latter in a time of market challenges that have had a sizable impact on the industry. Rising rates, inflation, housing affordability erosion, soaring property values, a pause in refinancing and other factors have combined to complicate the work of those in the mortgage industry.
The seismic shifts spurred by market forces have led to thousands of layoffs – many in the past few days alone.
United Wholesale Mortgage itself has not been immune to economic downturn. In its last earnings report, the company posted a 53% decline in profit last year compared to 2020, from $3.4 billion to $1.6 billion. Net income for the fourth quarter nosedived more than 80% from the comparable 2020 period – from $1.4 billion to $240 million.
Despite the significant decline, Ishbia vowed the company would not lay off any of its workers. "No, we won't be cutting people" he said during an earnings call. "We're not like everybody else. We don't lay off like other companies, and we don't have a need to."