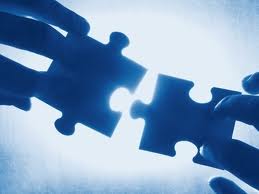 Tim Forrester and Kirstin Hammond Join Mortgage Lender as it Continues Strong Growth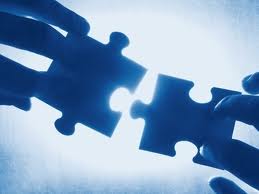 Birmingham, Michigan, October 15, 2012 —Fast-growing United Shore Financial Services, LLC, one of the nation's leading independent mortgage lenders and the parent company of United Wholesale Mortgage, has hired Tim Forrester as its Chief Financial Officer and Kirstin Hammond as Executive Vice President, Capital Markets.
"I am excited to announce the final two pieces of our senior management team. Over the past 18 months we have sought to build the best, most experienced management team to lead USFS to our goal of being one of the largest and most respected independent mortgage banking firms in the world. Tim and Kirstin are very talented individuals that complement our existing team and allow us to continue to stay on track with our growth plans," said Kip Kirkpatrick, the Chief Executive Officer of USFS.
Forrester was formerly a partner in the Capital Markets Group at Deloitte & Touche USA LLP and also led the firm's mortgage banking practice.
"We are very excited to announce another high profile executive is moving to Michigan to join us. We've hired over 500 people in Michigan this year and are proud of the part we are playing in helping Michigan's recovery," said United Wholesale President Mat Ishbia. "Tim Forrester has deep and broad experience in the industry. His detailed accounting and capital markets expertise will help us continue on our path of producing great client service and quality loans for our investors."
The company also announced that Kirstin Hammond has joined USFS as its Executive Vice President of Capital Markets. Hammond previously served as President of Flagstar Capital Markets Corporation, and as Chief Investment Officer of Flagstar Bancorp and its subsidiary, Flagstar Bank Capital Markets Corporation. She also has experience as an investment analyst at Manufacturers National Bank.
"The addition of Kirstin Hammond will enhance our ability to continue building great relationships with our investors, while also continuing to improve our executional capabilities, so that we can continue to provide great pricing to our clients," said Ishbia.
Kirkpatrick underscored that both hires are particularly timely, given the company's rapid growth and expansion. The company's workforce has more than doubled in the last 14 months and is on a pace to reach more than 1,000 employees by early 2013. USFS is also on pace to generate approximately $7 billion in residential home loans during the current year. "I believe that we are the fastest-growing company in Michigan," said Kirkpatrick. "The addition of Tim Forrester and Kirstin Hammond gives us additional, vital capabilities to continue growing our business."
Forrester and Hammond join a strong group of experienced executives hired by USFS since Kirkpatrick, a successful investor in highly regulated industries, was named CEO in April 2011. "It's an exciting time to be joining USFS," said Kirkpatrick. "This company has the financial resources, management talent and vision to capitalize on the current market opportunities and deliver significant growth."