Biden now has even more power…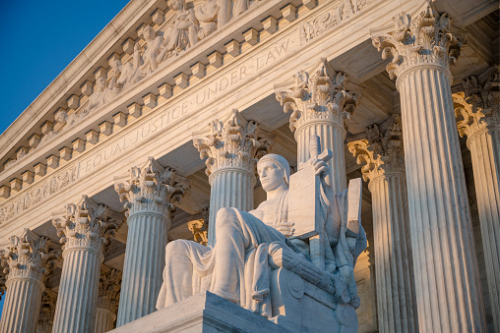 The US Supreme Court has refused to dismantle the agency that oversees Fannie Mae and Freddie Mac but has given President Joe Biden the authority to remove the agency's head at will.
On Wednesday, the court took a decision in relation to the mortgage giants' shareholders, who filed a lawsuit asking it to disassemble the Federal Housing Finance Agency, believing it to be unconstitutional, and roll back the 2012 bailout agreement under which the firms have paid the government billions. The private shareholders also urged the court to return $124 billion to Fannie and Freddie.
The court agreed that the leadership structure of the FHFA violates the Constitution but sent the complaint back to the lower courts for further review.
"FHFA's structure violates the separation of powers, and we remand for further proceedings to determine what remedy, if any, the shareholders are entitled to receive on their constitutional claim," Associate Justice Samuel Alito wrote for a majority of the court.
The agency is led by a sole director, Mark Calabria, who was appointed by former President Donald Trump. Wednesday's ruling will give Biden and future presidents the power to remove him if he chooses to do so.