Expert says the housing market remains favorable despite the increases in mortgage rates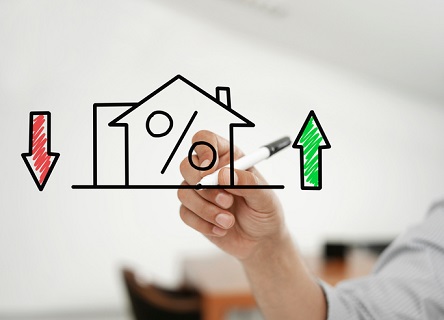 Mortgage rates jumped more than 10 basis points from last week, according to new data from Freddie Mac.
The 30-year fixed-rate mortgage (FRM) edged up from last week's 3.57% to 3.69%, according to the Freddie Mac Primary Mortgage Market Survey. However, it is still 1.16% lower than last year's 4.85%.
Freddie Mac Chief Economist Sam Khater said there's no need for homebuyers to panic just yet.
"Despite this week's uptick in mortgage rates, the housing market remains on the upswing with improvement in construction and home sales," Khater said. "While there has been a material weakness in manufacturing and consistent trade uncertainty, other economic trends like employment and homebuilder sentiment are encouraging."
Additionally, the 15-year FRM rose to 3.15% from last week when it averaged 3.05%. A year ago, the 15-year FRM was 4.26%.
Meanwhile, the 5-year Treasury-indexed hybrid adjustable-rate mortgage (ARM) remained unchanged at 3.35%. At this time last year, the 5-year ARM was 4.10%.