Elevated interest rates and low housing supply are to blame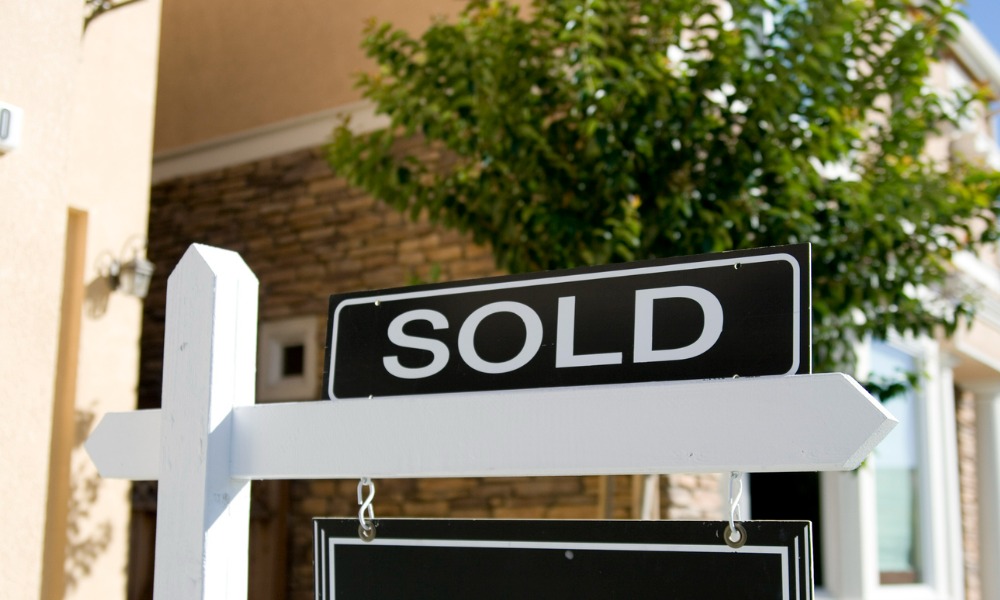 Homebuyers applying for a mortgage saw increases in their monthly payment and median purchase amount due to high-interest rates and home prices, the Mortgage Bankers Association reported Thursday.
Homebuyer affordability issues continued in April, with data from MBA's new survey showing that the national median payment applied for by purchase applicants rose 0.9% to $2,112 from $2,093 in March. The median mortgage payment for purchase mortgages decreased to $2,445 in April from $2,508 in the prior month.
MBA's Purchase Applications Payment Index (PAPI) climbed 0.5% month over month to a new record high of 172.3 in April. Compared to a year ago, the index was up 5.3%. The uptick is a sign that the mortgage payment-to-income ratio (PIR) is higher due to increasing application loan amounts, rising mortgage rates, or a decrease in earnings.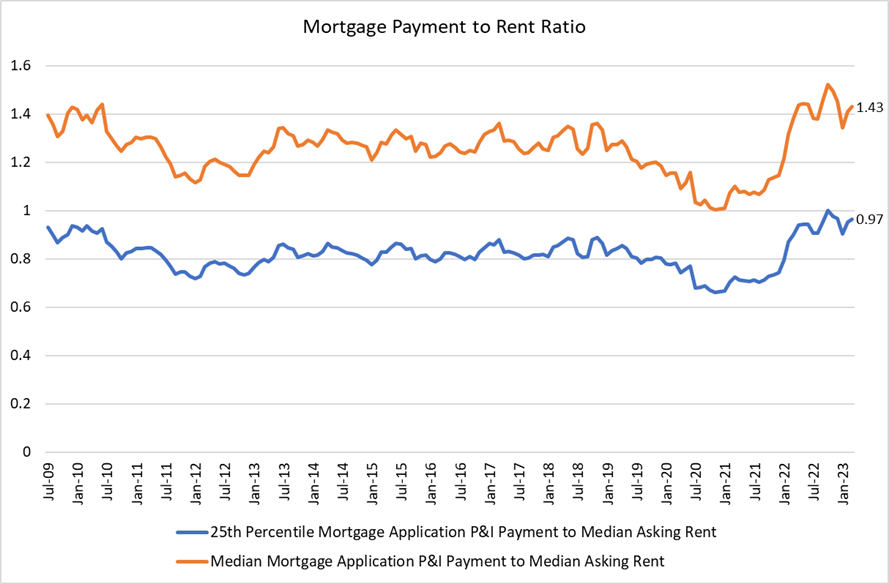 "Elevated interest rates and low housing supply have kept many prospective borrowers on the sidelines," said Edward Seiler, associate vice president of housing economics at MBA and executive director of Research Institute for Housing America. "However, MBA expects mortgage rates to stabilize and inventory levels to improve, which should incentivize some buyers to re-enter the market."
Meanwhile, the national mortgage-payment-to-rent ratio decreased to 1.43 at the end of the first quarter, from 1.45 in the previous quarter. This means mortgage payments for home purchases have decreased relative to rent.
According to the Census Bureau, the median asking rent increased 10.5% quarter over quarter to $1,462. The 25th percentile mortgage application payment to median asking rent ratio plateaued at 0.96 in March.
Want to keep up with the latest mortgage news? Get exclusive interviews, breaking news, and industry events in your inbox, and always be the first to know by subscribing to our FREE daily newsletter.