Heavy decline in construction affected U.S. homebuilding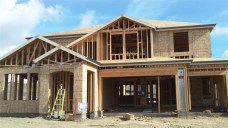 Homebuilding in the U.S. failed November projections as it tumbled from a boom of nine years due to wide construction decline, according to a CNBC report.
The Commerce Department reported an 18.7% decline on new housing groundbreaking to a seasonally adjusted yearly rate of 1.09 million units in November. That's a sharp departure from October, when starts rose to a 1.34 million-unit rate – the highest since July 2007.
The homebuilding surge in October widened the divide on permits and starts, therefore a drop in housing was expected to leverage them more with permits.
Starts in November declined in all four regions, CNBC reported.
But despite mortgage rates increasing after Donald Trump's presidential win, the housing market remains stable, according to CNBC. Homebuilder confidence hit its highest level since July 2005 with an expectation of strong sales, according to a survey last Thursday.
Single-family homebuilding – the largest segment of the residential housing market – slipped to an 828,000-unit pace last month. Multi-family housing starts dropped down to a 262,000-unit pace, while future construction permits fell to 4.7% last month.
Single-family permits increased by 0.5% last month, while multi-family permits fell by 13%.
Related stories:
Morning Briefing: Mortgage originations rebound in second quarter
Single-family housing starts, permits make huge jump in October