Lingering supply issues and increasing demand seen as reasons for the increase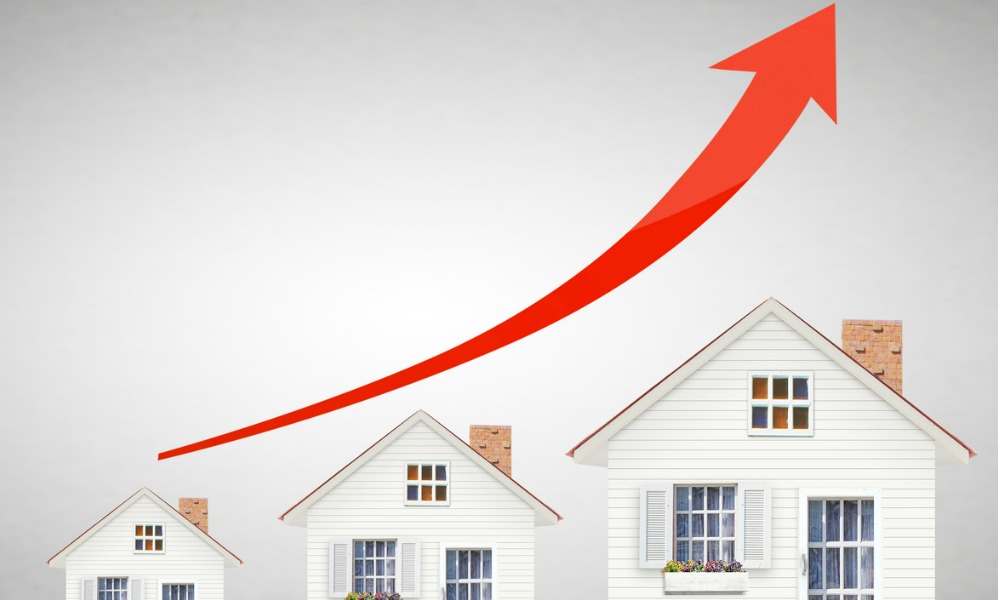 The median US home sale price surged to an all-time high last week, according to new data from Redfin.
The firm revealed that the median home sale price increased by 16% year-over-year to $365,000 during the week ending January 09.
Read more: December sees demand for vacation homes increase – Redfin
Redfin pointed to lingering supply issues and increasing demand as reasons for the surge in prices.
"Prices keep climbing because the supply drought keeps deepening while demand increases," the firm said in a statement. "The number of homes for sale fell to a new low as listings hit the market at a slower rate than they did early last year. Yet homebuyer activity—as measured by the Redfin Homebuyer Demand Index—jumped 9%. Mortgage rates rose to 3.45% during the seven days ending January 13, making homebuying more expensive as overall inflation hit a 40-year high."
"Homebuyers are touring nearly every home that comes on the market, waiving every contingency, offering $100,000 over asking price, and still losing out to 9+ other offers," said Jennifer Ciacci, a Redfin real estate agent in Portland, Ore. "As competitive as the market is right now, I advise buyers not to write an offer on a home they don't really like. The home needs to work for what they want and need, and if it checks off those boxes, that's when you go all-in and take your best shot. But protect your heart; this isn't an easy market."
"The stage is now set for the most competitive January housing market in recorded history," said Daryl Fairweather, chief economist at Redfin. "Buyers are pouring into the market to claim a home before mortgage rates rise further as new listings slow to a trickle. The conditions are becoming increasingly challenging for first-time homebuyers, who will have to compete against more experienced buyers who are willing to do whatever it takes to win. But I expect that by the time mortgage rates increase to 3.6%, competition will settle down quickly to levels similar to late-2018."