More prospective buyers may be priced out of the market in 2021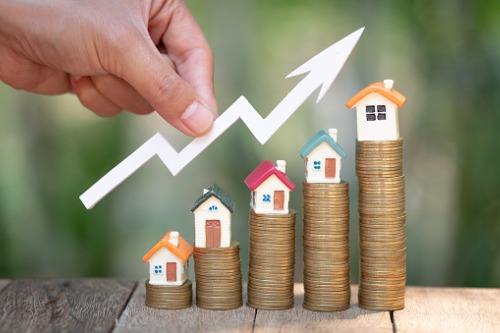 The US housing market closed out the year with the highest annual home price gain CoreLogic has recorded since 2014.
The newly released CoreLogic Home Price Index (HPI) showed that December home prices spiked 9.2% annually, marking the fastest annual appreciation since February 2014. On a month-over-month basis, home prices were up by 1%.
"At the start of the pandemic, many braced for a Great Recession-era collapse of the housing market," said Frank Martell, president and CEO of CoreLogic. "However, market conditions leading into the crisis — namely low home supply, desire for more space and millennial demand — amplified the rapid acceleration of home prices."
A surge in home-purchase demand and the tight supply of homes – falling, on average, 24% below 2019 levels – translated to the significant home price growth in 2020. According to CoreLogic's HPI Forecast, affordability concerns may persist this year due to these factors, pricing prospective buyers out of the market.
In San Diego, for example, prices jumped 10.4% year over year in December, up from the 3% gain in December 2019. San Diego home prices are also expected to increase an additional 8.2% over the next 12 months. At the state level, Idaho (+19.1%), Indiana (+16.1%), and Maine (+15.2%) posted the strongest price appreciation in December.
"Two record lows are fueling home price gains: for-sale inventory and mortgage rates," CoreLogic Chief Economist Frank Nothaft said. "Prospective sellers with flexible timetables have opted to delay listing their home until the pandemic fades or they are vaccinated. We can expect more inventory to come available in the second half of the year, leading to a slowing in price growth toward year-end."