And it will likely continue to do so thanks to rising rates, analysts say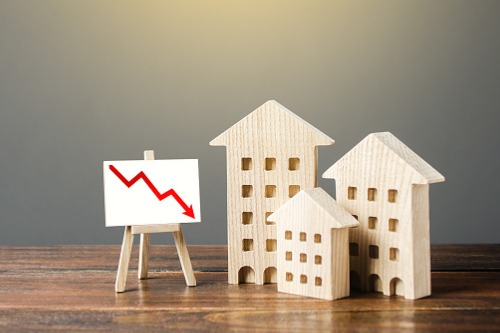 Annual US home-price growth remained sky-high in January, soaring 12% year over year, according to the latest Federal Housing Finance Agency House Price Index released Tuesday.
However, house prices nationwide dipped 1% month over month, down from the revised December home-price gain of 1.2%. For the nine census divisions, seasonally adjusted monthly house price changes ranged from -0.2% in the East South Central division to +1.5% in the Mountain division. The 12-month changes ranged from +10.2% in the West South Central division to +14.8% in the Mountain division.
"While house prices experienced historic growth rates in 2020 and into the new year, the monthly gains appear to be moderating," said Lynn Fisher, deputy director of FHFA's division of research and statistics. "House prices increased by 1.0% in January, which is relatively still high, but represents the smallest month-over-month gain since June 2020."
Echoing Fisher's sentiments, CoreLogic deputy chief economist Selma Hepp predicted that home price growth will continue to decelerate throughout the year.
"While double-digit home price growth has raised concerns about its sustainability, affordability crunch resulting from strong home price growth and higher mortgage rates will discourage some potential homebuyers from entering the market and take some wind out of its sails, slowing the home price growth rate by about a half by the end of 2021," Hepp said. "The biggest concern remains the lack of for-sale homes. Potential sellers may be discouraged by their inability to find a new home and subsequently choose to not list their own home – leading to a vicious cycle of declining for-sale homes."