There is an important program to take advantage of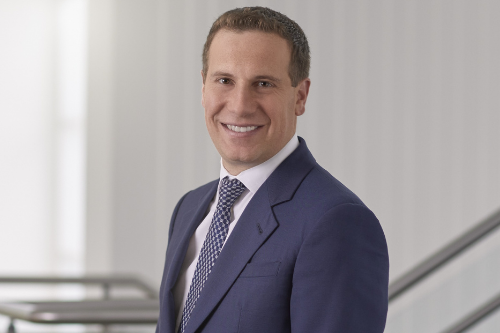 United Wholesale Mortgage CEO Mat Ishbia has called on mortgage brokers to take advantage of the Federal Housing Finance Agency's new refinance program for low-income borrowers.
Ishbia said that Fannie Mae and Freddie Mac's special refi programs, which will launch on June 05 and August 30, respectively, can help brokers help borrowers who did not benefit from the all-time low rates in 2020. He explained that consumers who have less than 80% AMI (area median income) can qualify for the program and can save 50 basis points in fees with appraisal credit up to $500.
Read more: Why a fight between United Wholesale Mortgage and Rocket is good for Homepoint
"Now there's a couple of nuances you've got to understand like no lates in the last six or 12 months in a mortgage, some nuances. But you can talk to your AE, or you can look up the guidelines," he said. "The key here is this: the 50 basis point FHFA fee is not charged. A $500 credit towards an appraisal is available. There are about 2.5 million consumers in America that qualify for this program, so take advantage of it."
Homepoint, the third-largest player in the broker channel, recently announced that it would begin offering Fannie's RefiNow program on June 07, making it one of the first mortgage lenders to make this option available to homeowners.
Read more: 10 biggest wholesale lenders in 2021
Ishbia also touched on the topics of housing shortage and the acquisition boom in the past year.
"We all know there's less inventory out there that people wanna buy. House on the market, five offers above asking price, and boom, it's gone. So, what does this mean to you? How do you advise buyers?" Ishbia said. "Right now is a great time to buy. Unaffordability index understands the difference between how much the rates are, and houses are. It's probably not going to get better. Rates will go up over time, and housing values are still going to go up. They may not go up 5% to 10% a year, but they may go up 1% to 3% a year."
Ishbia believes that housing in forbearance is likely to come into the market over the next year and that brokers can take the chance to educate buyers on the opportunity. He also sees the mergers and acquisitions in the wholesale and retail channels as positives for originators who want to be in the business long-term and continue to grow.
"It creates opportunity. Opportunity to recruit loan officers, opportunity to get real estate agents that were working with those lenders, opportunity to cross the board for all of us to continue to grow," he said. "There could be more of this going on. A lot of acquisitions, a lot of change in the industry. A lot of change creates opportunity for those who are hungry to go out and get new business and grow their business going forward."