It is launching a new campaign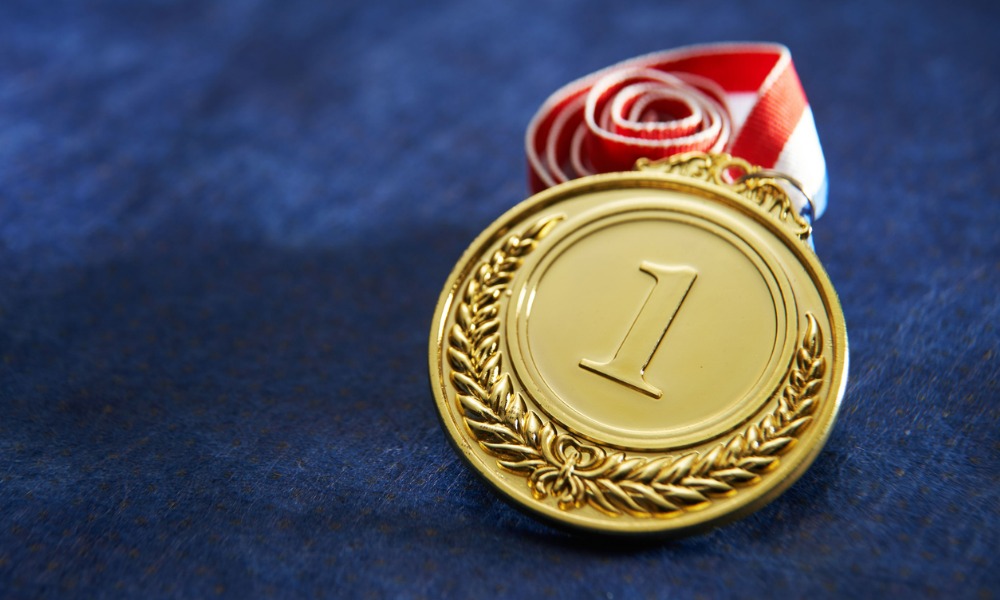 Union Home Mortgage (UHM) has teamed up with Olympic gold medalist pole vaulter Katie Nageotte for its new campaign.
The Ohio-based mortgage bank announced its partnership with Nageotte for its "CLEVELAND, THIS IS FOR YOU" campaign, set to kick off at the starting line of the Union Home Mortgage Cleveland Marathon.
"We are so proud to welcome Katie into the UHM family," said Bill Cosgrove, president and CEO of Union Home Mortgage. "She dazzled the world in the 2020 Tokyo Olympics, bringing the gold medal home to Northeast Ohio. She was a natural fit for us to partner with, as her story of perseverance and drive is inspiring and something we all can relate to – whether it be going for gold or owning your first home."
Nageotte, a 30-year-old Cleveland native, made her Olympic debut during the 2020 Tokyo games, where she cleared 4.90 meters (16 feet, 0.91 inches) to snatch the gold medal for the United States. Moments after winning, Nageotte turned to the camera and said, "Cleveland, this is for you!"
The Olympic athlete will be at the Union Home Mortgage Cleveland Marathon on Sunday, Oct. 24. She will also make an appearance at the marathon's health and fitness expo presented by University Hospitals on Saturday, Oct. 23, between 9am and 11am to sign autographs.
"I am so excited to partner with Union Home Mortgage," said Nageotte. "Northeast Ohio holds such a special place in my heart, and it means so much to work with the Hometown Lender that has helped so many across the area—and now across the country."