A judge has sentenced two originators for their roles in a $28m scheme to defraud a North Dakota bank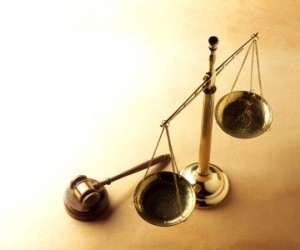 A North Dakota judge sentenced two officers from an Arizona mortgage originator for their roles in a $28 million scheme to defraud North Dakota-based BNC National Bank.
Scott N. Powers, former CEO of American Mortgage Specialists (AMS), and David McMaster, a former officer of the same company, were sentenced to serve 96 and 188 months in prison, respectively, according to a release from the Office of the Special Inspector General for the Troubled Asset Relief Program (SIGTARP).
Powers and McMaster were accused of falsely representing the financial and operational condition of AMS, including inflating the dollar amount of loans sold to banks and other lenders in order to obtain funding from BNC and personal benefits for themselves.
The alleged fraud resulted in a loss of more than $28 million to BNC, which had to sell some of its assets and could not make its required dividend payments to TARP as a result.
"American taxpayers invested $20 million of TARP funds in BNC to stabilize the bank, not to provide an opportunity to fund crime," said Special Inspector General Christy Romero. "SIGTARP and our law enforcement partners will bring to justice and hold accountable those who look at TARP as an opportunity to finance criminal activity."
The two men pleaded guilty in October of 2012 to conspiracy to commit bank fraud and wire fraud affecting a financial institution, though they weren't the first officers from AMS to face punishment for the alleged fraud. Lauretta Horton, formerly the director of accounting for AMS, and David Kaufman, formerly the external auditor, were previously sentenced for their own related offenses.