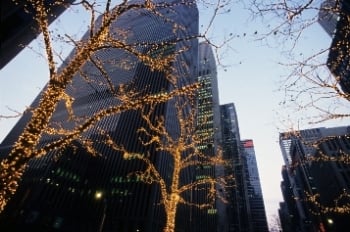 T'was the Night Before Christmas - 2009
T'was the night before Christmas-2009,
With 12 months having passed, it was finally time.
To pen this Christmas poem, and recap the past year,
So I sat by the fire and cracked open a beer.
~~~
Last Christmas, if you recall, we were watching the clock,
Awaiting a new president, by the name of Barack.
For he had won last year's bout, over McCain he came sailin',
No surprise when you consider the factor named Palin.
~~~
And when Barack Obama, into office was sworn,
With almost half the nation feeling disdain and scorn,
Finally the man who had pledged hope and change,
Would be our 44th President, although his name did sound strange.
~~~
Within weeks, while our new Pres was still embryonic,
He went to work on a bill of stimuli economic.
Republicans said NO, but they looked kind of nuts,
All singing in harmony: "Three Cheers for Tax Cuts!"
~~~
The bill provided millions for re-seeding the Mall,
And for condoms, and solar, so global warming would stall.
I knew Barack's promise of jobs was no whim,
I just hadn