Reduction in FHA's insurance premium sought along with life-of-loan requirements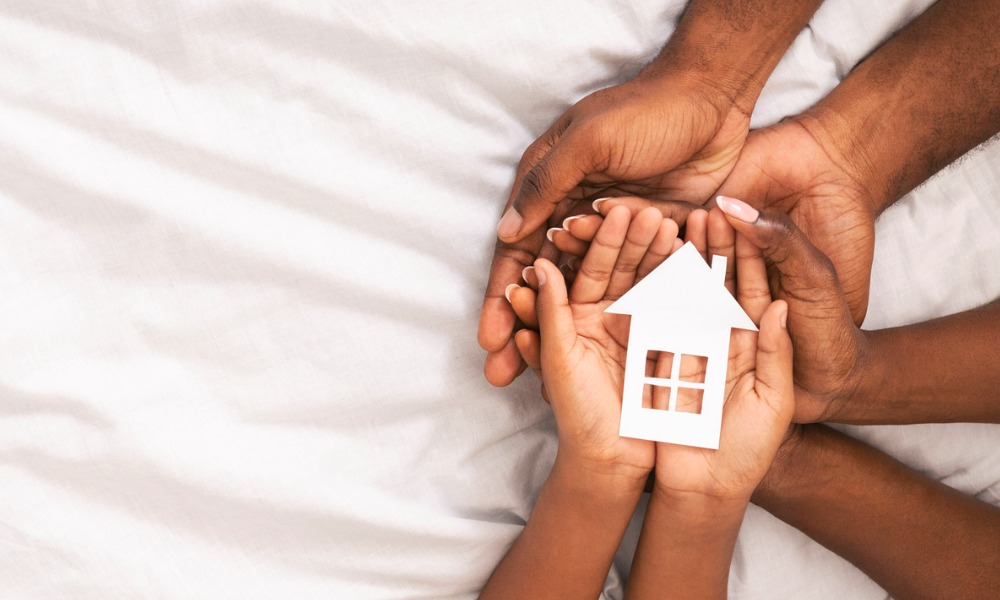 Amid a home affordability crisis, the Mortgage Bankers Association and several trade organizations – as part of the Black Homeownership Collaborative – submitted a letter to the Department of Housing and Urban Development on Thursday seeking regulatory relief of requirements that add costs to borrowers.
Specifically, the group is urging regulators to meaningfully reduce the annual Mortgage Insurance Premium (MIP) and suspend the life-of-loan requirement for borrowers with Federal Housing Administration (FHA) insured loans. The Black Homeownership Collaborative is a coalition of organizations dedicated to creating three million net new Black homeowners by 2030.
In an interview with Mortgage Professional America, Pete Mills, MBA's senior vice president of Residential Policy and Strategic Industry Engagement, said Black borrowers were disproportionately impacted by the MIP and life-of-loan requirements.
"Just in terms of background, this is not a new issue," Mills told MPA. "We've been advocating for a MIP reduction for the better part of the past year. The premiums were raised during post great financial crisis and the MMI – Mutual Mortgage Insurance – fund last year hit 8% in the last actuarial report. Statutory requirement is 2%. We certainly don't think it should run at 2% at the bleeding edge, but 8% is clearly an extremely strong position. We were tracking borrowers as they were exiting forbearance process from FHA and that looked positive."
Read more: Black mortgage discrimination – applicants denied at alarming rate
That's when the MBA decided to amp up its advocacy: "So last year about this time, we stepped up our advocacy in support of an MIP reduction and have been communicating," Mills said. "It's been kind of a coordinated effort to keep this front and center at the leadership at HUD and the White House to take action. With the recent rate increases, it becomes ever more important to have at least a little more breathing room as far as affordability to borrowers."
The MBA provided an example to cut through any abstraction as to the issue at hand: "Less than three years ago, a salary of $64,400 per year was sufficient to purchase the median-priced home of $329,000 with a 3.31% interest rate, according to the MBA. Today, between much higher home prices and double the interest rate on a 30-year fixed-rate loan, a salary of more than $120,000 is necessary to purchase that very same home."
In the joint letter to HUD Secretary Marcia L. Fudge, various groups led by the MBA pled their case: "Lowering the annual MIP would help reduce the cost of buying a home with an FHA mortgage, and ending the life-of-loan requirement would contribute to building wealth through homeownership in the Black community," the letter reads. "Since the start of the pandemic, the cost of buying a home has skyrocketed as home prices continue to rise and interest rates have doubled."
Read next: Black homeownership – mortgage approval gap is growing
In addition to MBA, the NAACP, National Association of Real Estate Brokers, National Association of Realtors, National Fair Housing Alliance, National Housing Conference and National Urban League were among the letter's signatories.
Mills noted the ask was for an across-the-board cut in the mortgage insurance fund, but relief would benefit minority borrowers the most: "FHA is the primary source of credit for first-time minority homeowners," Mills explained. "FHA is 85% first-time buyer, predominantly minority homebuyers, so it is an affordability move, but one that particularly benefits minority and lower-income homebuyers. This is not a targeted MIP reduction, but it disproportionately benefits minority homebuyers."
He noted the passage of time has resulted in a now-bolstered Mutual Mortgage Insurance Fund that renders at unnecessary the level of insurance premiums still being charged to borrowers. "This is a direct cost to consumers who are paying a mortgage insurance premium that is still reflecting the experience of the post financial crisis," Mills said. "Now that funds are at an 8% reserve ratio – which is well above the minimum and is more than is needed to operate the fund in a safe and sound way - essentially, at current levels, the premiums are overcharging borrowers and it's time to reduce the premiums."
The Mortgage Bankers Association (MBA) is the national association representing the real estate finance industry, an industry that employs more than 390,000 people. Headquartered in Washington, D.C., the association "…works to ensure the continued strength of the nation's residential and commercial real estate markets, to expand homeownership, and to extend access to affordable housing to all Americans," according to its promotional literature. Its membership of more than 2,000 companies includes all elements of real estate finance: independent mortgage banks, mortgage brokers, commercial banks, thrifts, REITs, Wall Street conduits, life insurance companies, credit unions, and others in the mortgage lending field.