Three senior leaders have been accused of charging the GSE $1.2 million for expensive vacations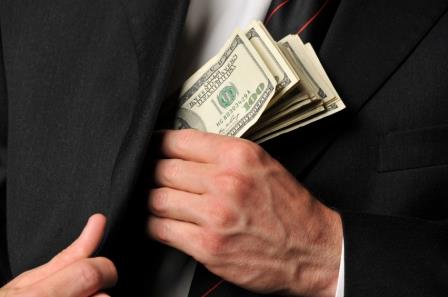 Three former senior executives of the Federal Home Loan Bank of Dallas have been accused of defrauding the bank for $1.2 million.
Former bank president and CEO Terence C. Smith, former CIO Nancy B. Parker, and former CFO Michael J. Sims were indicted on various charges related to defrauding the bank by seeking improper reimbursement for travel and gifts, according to John Parker, US attorney for the Northern District of Texas.
According to prosecutors, starting as early as 2008, Smith, Parker and Sims submitted a series of fraudulent reimbursement requests for travel they said was business-related, but was actually personal. Smith, Sims and Parker allegedly charged the bank for first-class airfare, limousines, concerts, vineyard tours, luxury hotel rooms, and other luxuries during at least 30 trips they took to Las Vegas, San Diego, the resort town of Amelia Island, Fla., and other locations. The bank reimbursed them to the tune of about $780,000. On each trip, the trio allegedly said they were attending conferences or meetings, when in fact they didn't attend any conference or conduct any legitimate business meetings.
And after taking more than 30 trips that served no business purpose, the trio allegedly further defrauded FHLB-Dallas by requesting payment of more than $450,000 for unused vacation time.
Parker is also charged separately with conspiring to embezzle from FHLB-Dallas in order to have the bank pay for a Christmas gift for Smith.
FHLB-Dallas is a government-sponsored enterprise that is part of the Federal Home Loan Bank System.
Related stories:
Top Vanguard execs arrested for allegedly embezzling $8.9 million
NJ man heads to prison over mortgage fraud scheme