Mortgage rates dip for the second week in a row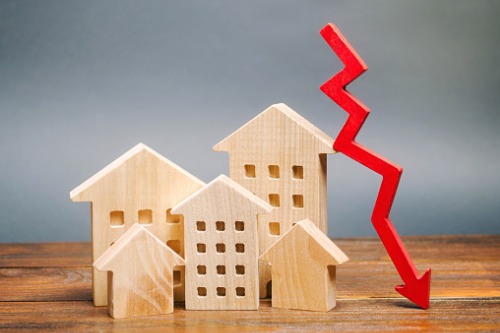 For the second consecutive week, the 30-year fixed-rate mortgage inched down four basis points to 2.73%, Freddie Mac reported.
According to Freddie Mac chief economist Sam Khater, the drop was likely driven by "a new administration in Washington and COVID-19 driven economic malaise."
The 15-year fixed-rate mortgage also fell this week, down from 2.21% to 2.20% week over week. Meanwhile, the five-year Treasury-indexed hybrid adjustable-rate mortgage (ARM) remained unchanged at 2.80%.
"The Fed has promised to keep interest rates low through 2021, and after this week's meetings, it's great to see the Fed [has] fulfilled this promise and held the interest rates at near zero," said Alex Hartman, chief executive and co-founder of Welcome Homes, an online home-building company. "As a result, we're going to continue to see record mortgage volumes in 2021."
However, Khater is worried about rising home prices.
"Even as house prices increase at the fastest rate we've seen in years, competition to buy is strong given the low inventory that exists across the country," Khater said. "The fact that there are not enough homes to meet demand is going to be an ongoing issue for the foreseeable future."