Market back to pre-pandemic level after month of significant growth, but regional picture tells a different story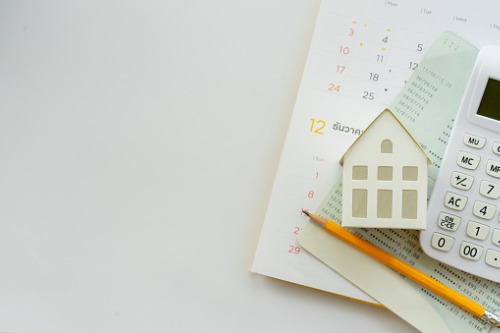 The latest data from rental search platform Apartment List shows that, nationwide, the rental market may have recovered from COVID-19. Apartment List's national rent report states that its national rent index increased 1.9% month over month in April, the largest monthly estimate ever since it started measuring rents in 2017.
Chris Salviati, housing economist at Apartment List, explained that below that nationwide growth and recovery number, there are two distinct underlying stories. One is the rebirth and resurgence of America's 'superstar' cities, high-density metros like New York and San Francisco which are seeing rents swing back up as residents return. However, those cities have not yet fully recovered and the pandemic might shift their nature more fundamentally. The other is the continued out-performance of cities like Boise, mid-sized cities that have attracted thousands of new residents who became untethered from their offices during the COVID-19 pandemic. While the national story is one of recovery, the market-specific picture shows something of a reshuffling going on.
"I think it's accurate to say," said Salviati when asked if the national rental market has recovered from COVID. "Our year over year growth rate right now is at 2.3%...that's actually higher than year over year growth rates in April 2018 and just below those rates from April 2019. The growth we're seeing right now is in line with pre-pandemic levels. I think, when we're speaking about it nationally, we are recovered."
Read more: Why existing homeowners won't sell their homes now
On a market-by-market basis, however, the story is a little different. Salviati noted that San Francisco remains down 19% year over year, even after a few months of strong growth. New York and Seattle are both down 15%, Washington DC is down 11% and Boston is down 10%. It's the rapid and sustained growth in markets like Boise, Fresno, Spokane and Toledo that's making up for losses in the superstar cities and painting a rosier nationwide picture.
Salviati believes the prevalence and longevity of remote work will tell us a great deal about whether the pre-pandemic rents of cities like New York will ever return. He shared some broad takeaways from an upcoming Apartment List survey of employees and found that around half will be working at least partially remotely and a significant number expect to have full geographic flexibility. Those results point to a slower rental price recovery in the superstar cities, and continued growth in their suburbs, ex-urbs, and outlying metros.
Remote work could potentially upend the dynamic that made rents so high in San Francisco and New York in the first place. Millennials flocked to major cities like that after 2008 as urban job markets were among the first to fully recover. In doing so, they pushed rents higher. If those cities aren't the same job centers they once were, a fundamental demand driver could change. Salviati noted, however, that those cities still hold appeal as career launchpads, and have the added bonus of simply being hubs of culture, food, fun and community that are hard to find anywhere in the world.
Read more: Should you become a mortgage broker?
From a mortgage professional's perspective, Salviati believes these rental trends are illustrative of where the purchase market will likely turn in the years to come. He noted that brokers and originators should be looking both at where these renters are moving to, and what sort of properties they're moving into to gauge what they'll want when they become homeowners.
"Going forward we are seeing smaller markets, suburbs and outlying areas surrounding major metro areas as being poised to see faster growth than downtown cores in the coming years," Salviati said. "But at the same time, we're seeing a strong bounce back in places like San Francisco and New York, and it's happening sooner and more quickly than many would have anticipated."