The unrest in Ferguson, Missouri, has dampened its housing market, but some are trying to turn it into a selling point.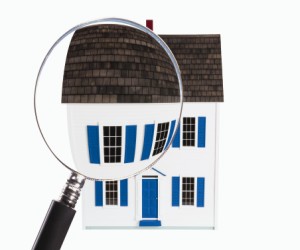 The wave of riots in Ferguson, Missouri, has dampened its housing market, but some are using the protests as selling points.
Preliminary data shows the number of days a home is on the market has risen and the price of properties has dropped, according to
The Canadian Press
. A 77% increase has occurred in the number of days it's taking to sell a house there in the last three months.
The media outlet also reported the average price of homes sold in November dropped 34% compared to October. During the last three months, home sales dropped around 32% from the same period last year.
Still, "we may not know for years what the true influence of this was," says Beth Braznell, president of the St. Louis Association of Realtors told
The Canadian Press
.
People are still buying in Ferguson, just at a slower rate and some real estate agents are using the unrest as a selling point. One example comes from the opening line from a listing on
Zillow
.
**MOTIVATED SELLER wants an offer! Come be a part of the solution in Ferguson!**
The total number of sales so far are only minimally lower this year than last year. From June through November 2013, 97 homes sold last year in Ferguson compared to at least 88 during the same time this year, according to preliminary data.
In November, several businesses were burned down or ransacked from the riots that ensued after a grand jury ruled out charges against police officer Darren Wilson in the shooting of teenager Michael Brown. Some real estate professionals say they're already getting phone calls from investors interested in some buildings near the damaged areas.
Sales associate Lisa Dickerson told reporters that she has several calls from different investors recently. "They're thinking that property values are going to go up once they've rebuilt the properties that have been burned down and damaged."