More than 20,000 members currently hold mortgages through the program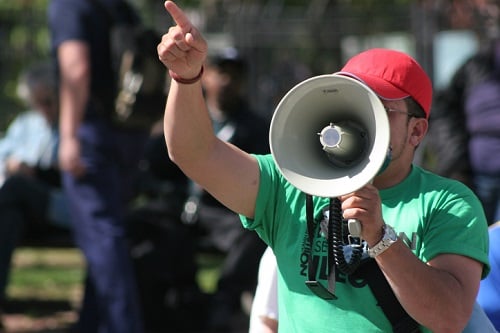 The American Federation of Teachers (AFT) has issued an ultimatum against Wells Fargo threatening to withdraw the bank's mortgages from its benefits program if Wells continues to support the gun lobby and gun manufacturers.
A meeting between AFT President Randi Weingarten and Wells CEO Tim Sloan is being negotiated.
AFT in March wrote Sloan about the union's concerns about Wells Fargo's connections with the NRA as well as its intention to stop offering Wells Fargo mortgages if the financial giant continues being the NRA banker.
AFT said it will dump its Wells Fargo mortgage program offered to members if Sloan continues the bank's arms business. According to the union, the bank continues to bankroll the NRA and help gun manufacturers such as American Outdoor Brands, the parent company of Smith & Wesson, and Vista Outdoor borrow hundreds of millions of dollars.
"The lives of students and educators must be valued more than guns," Weingarten said. "This is America—Wells Fargo has the right to be the NRA banker, but we have rights too. That's why if Tim doesn't ditch his guns business, we'll ditch Wells Fargo. We are glad Tim wants to meet; but no words will dissuade us from our view that our society must value people over profits. We have a responsibility on behalf of our members and their students who face potential gun violence every day.
AFT said that more than 20,000 of its members currently hold mortgages through the program. The union represents 1.7 million pre-K through 12th-grade teachers; paraprofessionals and other school-related personnel; higher-education faculty and professional staff; federal, state and local government employees; nurses and healthcare workers; and early childhood educators.
Related stories: