The suite includes three tools that aim to improve relationships between originators and real estate agents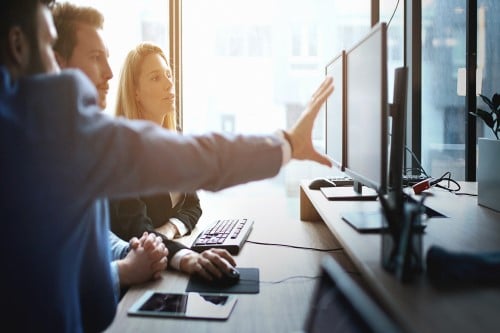 SimpleNexus has announced the launch of a suite of tools designed to help originators build stronger relationships with their borrowers' real estate agents and bring in more mutual customers.
The shared platform provides partners with updates on loan progress, as well as mortgage calculators, and other tools. The company said it aims to make it easy for loan originators to create co-branded mobile apps for realtor partners to share with borrowers.
In addition, SimpleNexus released an integrated home search which features available properties within the borrower app. Borrowers can configure the integration with or without a realtor partner.
Lastly, the firm released a kiosk mode as part of the suite. It enables loan originators to collect back-to-back loan applications on a tablet or laptop computer at open houses and model homes. The kiosk mode automatically wipes sensitive data when a loan application is discarded before submission.
"SimpleNexus is dedicated to making the home loan process efficient, portable and pleasant for loan originators and borrowers alike," SimpleNexus Chief Operations Officer Ben Miller said. "A crucial part of delivering that great borrower experience is making sure the borrower's realtor has tools that simplify home search, streamline communication and provide instant loan status insights — and that's just what we've done with this toolset."