Wells Fargo execs got an earful over the bank's record of abuses at its annual shareholders' meeting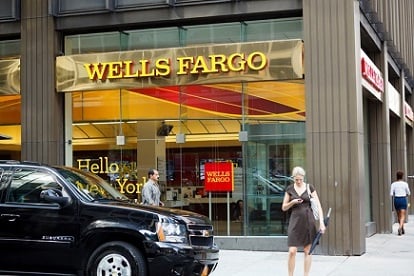 Wells Fargo shareholders slammed the bank Tuesday at its annual shareholder meeting for the bank's continuing record of scandals and abuses. However, shareholders' concerns didn't keep them from reelecting all the bank's directors and approving CEO Tim Cook's compensation package.
Demonstrators also gathered outside the meeting in Des Moines, Iowa, to protest the bank's various scandals, according to a CNN report. California State Treasurer John Chiang lamented the change in Wells Fargo, a California institution that has helped build countless roads and schools in the state.
"Where is that bank today?" said Chiang, who is a Democratic candidate for governor. "Wells Fargo is a shadow of its former self. Today, it's unfortunately known for targeting our community's most vulnerable."
Wells Fargo's descent into scandal-of-the-week territory began in 2016, when it admitted to opening as many as 3.5 million unauthorized customer accounts. Since then it's been caught charging customers for unnecessary auto insurance and improper mortgage fees. It's also been sued for discriminatory lending, accused of retaliating against employees for making ethics complaints, and accused of dropping customers who reported fraudulent activity on their bank accounts. The banking giant was recently fined $1 billion for its shady mortgage and auto insurance practices.
"This company has harmed and wounded millions of its customers," activist shareholder Nora Nash said at the meeting.
And Chiang said that CEO Tim Sloan should step down.
"Time has proven that Mr. Sloan cannot drain the swamp. He has become it. It's time for him to go," Chiang said.
Still, shareholders voted overwhelmingly to approve Wells Fargo's compensation plan for Sloan and other executives, CNN reported. The bank did agree to a proposal to publish a report on the "root causes of past and present fraudulent activities."
"Your customers, who are guilty only of having trusted Wells Fargo to do the right thing, deserve an honest reckoning," Nash said.
Related stories: