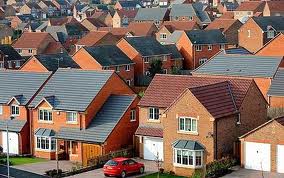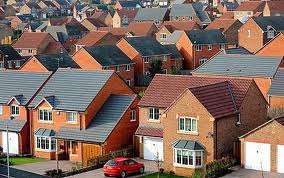 For-sale inventories in September fell 2.19 percent from August and remained at historic lows, down -17.77 percent from a year ago and more than 40 percent its peak in 2007. The median national list price rose .78 percent above a 2011 levels, according to Realtor.com's September data report.
The nationwide median list price increased from $190,000 in August to $191,500 in September, and was slightly above the median list price one year ago. List prices remain well below their peak of $249,900 in early 2007--when Realtor.com began tracking these data.
While the total inventory has risen somewhat since the beginning of 2012, it has averaged about 1.8 to 1.9 million units in every month, the lowest levels since January 2007. Low inventories, combined with stable list prices, suggest that the overall market may be poised for additional growth. Properties were selling slower in September. The median age of inventory of for sale listings was 95 days in September, up by 4.40 percent from August, but 11.21 percent below the median age one year ago.
The recovery process, which began a year ago in Florida and has since spread to the West, continued to gain traction in September, with list price gains in most California markets, as well as other hard-hit metros such as Phoenix, AZ, Boise City, ID, and Seattle, WA. However, a growing number of older industrialized areas are showing signs of weakness, and the gains observed earlier in the 2012 home buying season in many markets appear to be moderating. Year-over-year prices declined in 40 markets Last month, only 31 markets were down on a year-over-year basis. For more than a year, older industrialized markets that never experienced the rapid run-up in prices that led up to the housing crisis have been registering among the highest rates of list price declines. This pattern continued in September.
However, compared to one year ago, roughly the same number of markets have ended the home buying season with year-over-year price declines (40 in 2012 vs. 39 in 2011) and year-over-year price increases (77 in 2012 vs. 75 in 2011).
"These patterns suggest that the underlying nature of the country's housing problems has changed. What began as a collapse of a housing bubble fueled by poor underwriting and toxic mortgage products has evolved into a housing recession that primarily reflects continued weaknesses in local economies," said Realtor.com's commentary.
On a year-over-year basis, September median list prices were up by 1 percent or more in 77 of 146 MSAs, and up by 5 percent or more in 39 MSAs. Median list prices were down by 1 percent or more in 40 markets, while 8 experienced a decline of more than 5 percent. The remaining 29 markets have not experienced significant changes in median list prices compared to a year ago.
California markets dominate the list of areas experiencing the largest year-over-year increases in their median list prices. In addition, Phoenix, AZ, Boise City, ID, West Palm Beach, FL, Seattle, WA, and Fort Myers, FL appear in the list of top performers.