Home equity may help seniors stay financially secure during COVID-19 crisis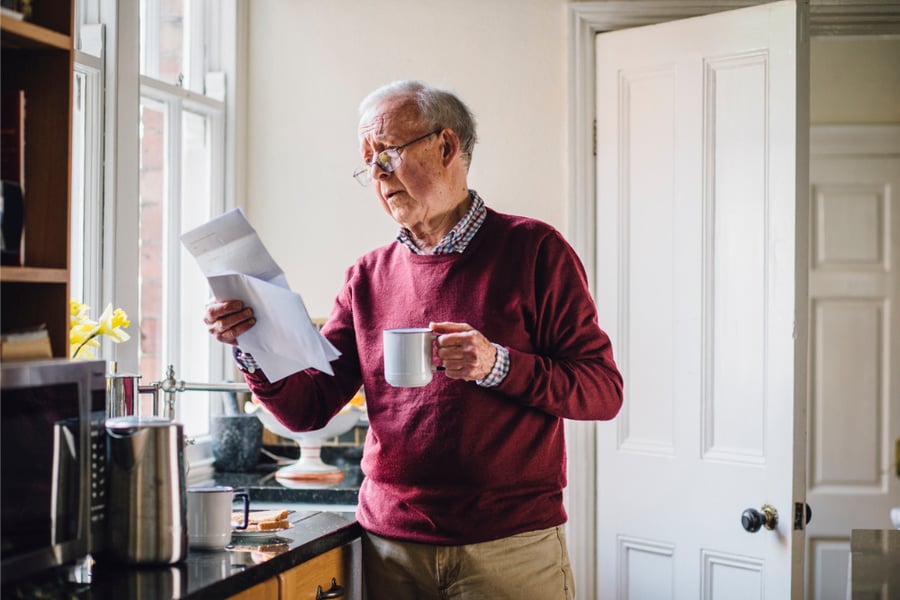 The housing wealth of US homeowners aged 62 and older reached an all-time high in the first quarter of 2020.
A report from the National Reverse Mortgage Lenders Association showed that seniors saw their home equity grow by 1.6%, or $120 billion, from the previous quarter to a record $7.54 trillion in Q1 2020.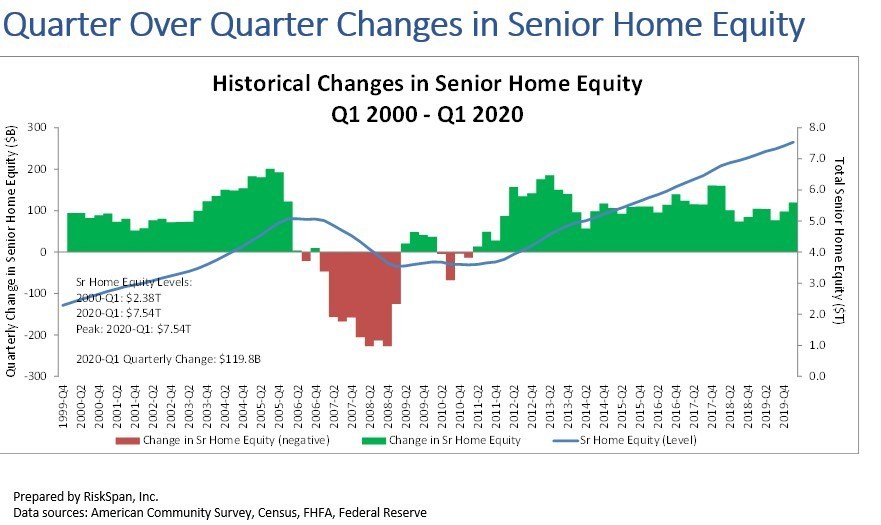 The increase was driven by an estimated 1.4%, or $132 billion, gain in senior home values, offset by a 0.7%, or $12.3 billion, increase in senior-held mortgage debt.
The NRMLA/RiskSpan Reverse Mortgage Market Index skyrocketed to 271.58, its highest level since the index was first published in 2000. Not sure about reverse mortgages? You can read our guide to reverse mortgages here.
"COVID-19 has impacted millions of families and their retirement portfolios, and a new study from the Center for Retirement Research at Boston College indicates that market shocks are a growing concern for many families whose retirement assets are in 401(k)s," said NRMLA President Steve Irwin. "The responsible use of home equity may be an option to help mitigate certain market risks and help seniors stay financially secure during future market disruptions."