Report points to 'basics of supply and demand' as reason for the decline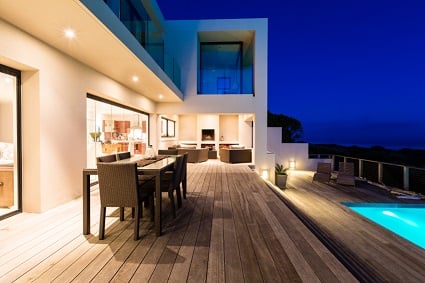 by Candyd Mendoza
Sales of homes valued at $2 million and above declined 3.9% annually in the fourth quarter of last year, even as prices for luxury homes rose by 4.7% annually.
A study by Redfin tracked luxury home sales in more than 1,000 cities across the country. The study defined a luxury home as being among the 5% most expensive homes sold in the quarter. The study showed that, for the first time in two years, sales of luxury homes have fallen on a year-over-year basis.
Redfin attributed the decline to the "basics of supply and demand."
"In the fourth quarter of 2018 there was a lot of economic uncertainty—mortgage interest rates peaked in November, and the stock market was all over the place," said Daryl Fairweather, chief economist at Redfin. "This may have encouraged luxury sellers to hold onto their real estate assets and also caused luxury buyers to be reluctant to make major home purchases."
Economic uncertainty overseas is also affecting a segment of US luxury buyers and sellers who have invested abroad, she added.
"Finally, it's worth noting that when we're examining the most expensive segment of the housing market nationwide, a disproportionate amount of the movement seen in prices and sales is driven by activity—or lack thereof—in major expensive coastal markets like San Francisco and San Jose, where sales fell by double digits while price growth slowed or reversed at the end of the year," she said.