How much responsibility should originators take for confusion about reverse mortgages?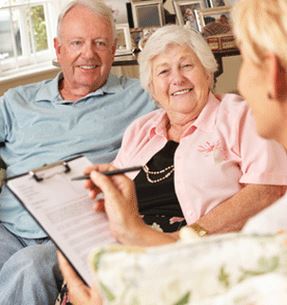 In the wake of the CFPB statement about misleading
reverse mortgage
ads, one mortgage originator claims part of the responsibility for providing transparency about these products rests on broker shoulders, and not promotional advertisements.
"This CFPB 'warning' is more fear-mongering towards
reverse mortgages
… why wouldn't any advertisement be geared towards the positive bullet points when they only have a short window of time to capture the audience from there?" writes MPA reader "Scott" in commenting on an earlier article outlining CFPB concerns. "Then, it is up to the consultants to advise them of the pros and cons. But I see no mention of that anywhere.
"This the problem with our system, folks," he continued. "I'm a great professional broker and I will be the first to state that all mortgages are potentially bad. It's all in how we use them."
As MPA reported late last week, the CFPB released the results of a focus group study that found many consumers were left with false impressions after viewing reverse mortgage advertisements. After seeing the ads, many were confused about reverse mortgages being loans. Many were also left with the impression that reverse mortgages were a government benefit, or that they would ensure consumers could stay in their homes for the rest of their lives, according to the CFPB.
"As older consumers consider reverse loans to tap into their
home equity
, they need to be careful of those late-night TV ads that seem too good to be true," said CFPB Director Richard Cordray. "It is important that advertisers do not downplay the terms an risks of reverse mortgages or confuse prospective borrowers.
The National
Reverse
Mortgage Lenders Association was quick to respond.
"We share consumers' concerns that any advertising should be accurate," Peter Bell, president of the National Reverse Mortgage Lenders Association told MPA Friday. "That's why NRMLA has a code of ethics and professional responsibility along with explicit guidance for ethical advertising."