Republicans blocked Rep. Mel Watt's confirmation as FHFA director -- the first time a sitting Congressman has been denied for a presidential nomination in 170 years. But Harry Reid says the fight's not over yet.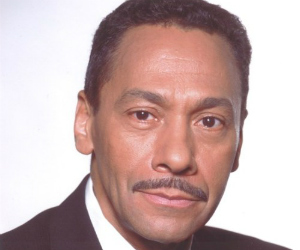 President Obama's pick to head the Federal Housing Finance Agency was filibustered in the Senate today, but Majority Leader Harry Reid vowed to bring the nomination back to the floor for another try -- even if it means invoking the so-called "nuclear option."

Rep. Mel Watt (D-N.C.) was three votes shy of the 60 needed to advance his nomination to head the FHFA, according to USA Today. It was the first time a sitting member of Congress has been filibustered for a since Rep. Caleb Cushing's nomination as Treasury secretary was killed in 1843. Only two Republicans – Ohio's Rob Portman and North Carolina's Richard Burr – broke ranks to vote for Watt's confirmation.

Watt's nomination has proved popular with industry groups; he's been endorsed by the Mortgage Bankers Association, the National Association of Realtors and the National Association of Home Builders, along with numerous civil rights and housing advocacy groups. But most Senate Republicans seem to prefer Edward DeMarco, who's served as the FHFA's acting director since the departure of James Lockhart in 2009.

DeMarco is a controversial figure in the industry. His plan to decrease the maximum loan limits for Fannie Mae and Freddie Mac drew broad condemnation from mortgage industry groups and stoked the ire of lawmakers on Capitol Hill, who said DeMarco lacked the authority to make the cuts. But Senate Republicans say Watt, a veteran of the House Financial Services Committee, lacks the experience for the job.

Sen. Pat Toomey (R.-Pa.) cited the extraordinary powers granted to the FHFA head, USA Today reported.

"I think this is the wrong job for this good man," Toomey said. "There is no parallel in our country for an institution where so much power is concentrated in one person."

But Reid was adamant about bringing Watt's nomination back to the floor, calling the Republicans' continued blocking of Obama nominees "unprecedented obstruction" and threatening to use the "nuclear option" to change Senate rules to allow confirmation with 51 votes.

"Something has to change, and I hope we can make the changes necessary through cooperation," Reid said.