A new rule that would require simplified mortgage paperwork reportedly won't include an exemption for small lenders.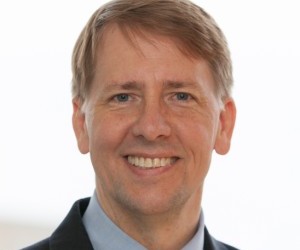 An upcoming rule that will require simplified mortgage paperwork won't include an exemption for small lenders, according to a Bloomberg report.
The new regulation, set to take effect in August of 2015, would require all lenders to offer borrowers simplified "Know Before You Owe" forms that included information about interest rates, monthly payments and closing costs in bold type and an easier-to-read format than many current loan documents. Consumer Financial Protection Bureau Director Richard Cordray plans to officially announce the new regulation tomorrow in Boston, according to Bloomberg.
Camden Fine, president of the Independent Community Bankers of America, told Bloomberg that CFPB officials informed him that they were "not inclined" to exempt smaller lenders from the rule.
""This rule will affect every lender, every title company, and every single borrower and property seller," Fine told Bloomberg. "There won't be any small creditor carve-outs on this rule at all."
Industry groups have pressed the CFPB to no avail for an exemption for smaller lenders, whom they said would be unduly burdened by the rule. They've also pushed for a delay in the implementation of other new regulations scheduled to take effect in January. Last week, a coalition of 41 industry groups wrote to the CFPB asking for compliance to the January rules to be optional for a transitional period of nine to 12 months.
"We understand the CFPB's urgency in finalizing these mortgage requirements given the past abuses that have occurred in the mortgage market leading to the financial crisis," the coalition wrote. "Nevertheless, our members have provided safe and solid mortgage loans to consumers in their communities for decades and were not responsible for the abusive mortgage practices that led to these new requirements."