Buyers continue to outnumber sellers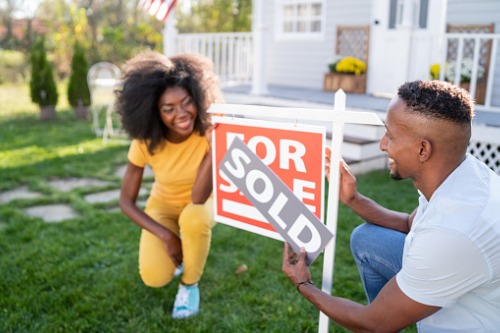 The white-hot US housing market is a battleground for homebuyers, with more than 60.9% facing intense competition in February.
Redfin reported Thursday that the number of home offers that encountered bidding wars rose slightly to 60.9% from 59.3% in January – marking the 10th consecutive month in which more than half of Redfin offers faced competition.
"The uptick in mortgage rates is likely fueling more bidding wars in the short term because house hunters are rushing to buy homes before rates rise even further," said Redfin chief economist Daryl Fairweather. "If mortgage rates move significantly higher, we'll likely see some buyers move to the sidelines, which will curb competition in the long run."
According to a recent Redfin survey, 17% of Americans would slow down their home searches if mortgage rates exceeded 3.5%.
But for now, homes are still selling rapidly and fetch more than sellers are asking for. In February, the typical home that sold in February went under contract in 32 days – 32 days faster than in February 2020 – and a record 36% of homes sold for more than their asking prices.
"Every home I put on the market for under $700,000 is selling in a day," said Redfin Jacksonville, Fla. real estate agent Heather Kruayai. "I recently listed a three-bedroom single-family house in Durbin Crossing that got 30 offers. I've never seen that in my life. We had to stop showings because the sellers just couldn't accommodate that many people coming through their house. Buyers were calling me up themselves and pleading with me to pick their offers. My client ultimately chose the bidder who had the highest offer and agreed to pay the difference if the appraisal came in lower than the contract price."
Salt Lake City (92.9%) topped the list of 24 metro areas with the highest bidding-war rate, followed by San Diego (84.4%) and Phoenix (78.1%). Denver and San Francisco/San Jose rounded out the top five, both at 76.4%.
Premium homes listed between $1 million and $1.5 million were the most popular among homebuyers, with 71.4% of Redfin offers facing competition last month. By property type, single-family homes (63.7%) had a much higher bidding-war rate than townhomes (58.5%) and condominiums (49.3%).