"Reorganizing our mortgage operations unfortunately means some colleagues and friends will be leaving"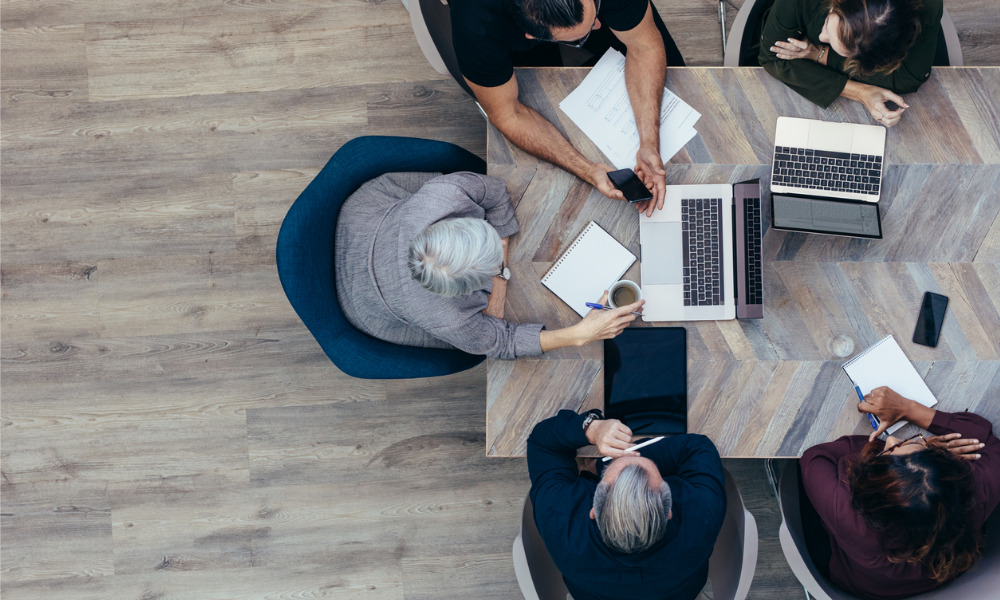 More than 100 Redfin Mortgage employees have lost their jobs, after the real estate giant announced today that it would be merging with Bay Equity Home Loans in a bid to become a one-stop-shop for brokerage, lending and other services.
Redfin will purchase Bay Equity, which operates in 42 states and employs 1,200 people, for an estimated $135 million. A release said that two-thirds of the purchase price will be paid in cash and one-third will be paid in Redfin stock.
Commenting on the transaction, Redfin's president of real estate operations Adam Wiener said Bay Equity's geographic presence and full product suite would enable Redfin to offer mortgages to a larger share of Redfin's home-buying customers right away, including jumbo loans and loans for veterans and folks with lower credit scores. The San Francisco Bay Area-based mortgage lender – nearly 10 times the size of Redfin's existing lending business – will also help grow Redfin's brokerage network of approximately 2,400 agents.
Read next: Redfin acquires RentPath – aims to compete with biggest brokerages
Redfin added that the acquisition will see the firm generate more profit from each loan while keeping rates low. Redfin also expects to reduce its 2022 investment in lending software thanks to Bay Equity's loan origination system.
Long-term vision
Redfin CEO Glenn Kelman said that, for years, the company had been working towards becoming a one-stop-shop for brokerage, mortgage, iBuying and title services.
"Just having one company offer all these services is more efficient, letting us keep customers' lending fees low," Kelman said. "But our long-term vision is to combine lending and brokerage services into new ways for people to move from one home to another. Buying Bay Equity not only gives us the scale to execute better on the first stage of this vision; it also gives us the latitude to start earlier on the second stage, which will let Redfin customers buy homes they couldn't have gotten through a stand-alone broker or lender."
"This is a formidable combination," said Bay Equity CEO Brett McGovern. "Redfin is a technology leader, and the alignment positions us both to thrive in a changing mortgage market. In addition to our established book of business, we will benefit from the customers generated by Redfin's more than $25 billion in real estate transactions each year. Plus, we will have the opportunity to present Bay Equity to Redfin's more than 40 million monthly online visitors. It's all about making it easier for our customers to go from mortgage loan application to closing."
Workforce reduction
Redfin revealed that it will slash 121 Redfin Mortgage roles – representing less than 2% of Redfin's entire staff – primarily in sales support, capital markets, and operations.
The firm said it had already notified the affected employees, "who now have the opportunity to find another role" in its real estate support, title, and iBuying units. Those who can't find or don't want to pursue new positions at Redfin will get between 12 weeks and 26 weeks of severance, depending on tenure. Redfin also promised to support employees in finding new opportunities outside the company.
Read next: Non-bank retail lender to go on hiring spree
The Bay Equity staff, meanwhile, don't need to worry as the company confirmed it has no plans to reduce its workforce. Once the deal is closed, the Bay Equity management team will continue to operate under the Bay Equity name. All Redfin Mortgage lending operations will be consolidated under Bay Equity. Some Redfin Mortgage employees, including Redfin's loan officers, will move to Bay Equity.
"Reorganizing our mortgage operations unfortunately means some colleagues and friends will be leaving Redfin," Wiener said. "Many of these people are the pioneers who helped build Redfin Mortgage from scratch, and we owe them a debt of gratitude. Our transition team will deliver the white-glove service our employees deserve to make their transition to a new role at Redfin, or a new company, as seamless as possible."
As a result of the job cuts, Redfin expects to pay approximately $6 million to $7 million in severance and other related costs, as well as transaction advisory fees of about $3.5 million. Redfin also expects to incur a non-cash impairment charge of roughly $2 million to $3 million on mortgage-specific, internally developed software. Nevertheless, even after adjusting for these impacts, Redfin expects the transaction to be accretive to 2022 earnings per share.
The deal is expected to be completed in the second quarter of 2022, pending customary approvals.