Plans come after the lender moves to take more loan servicing in-house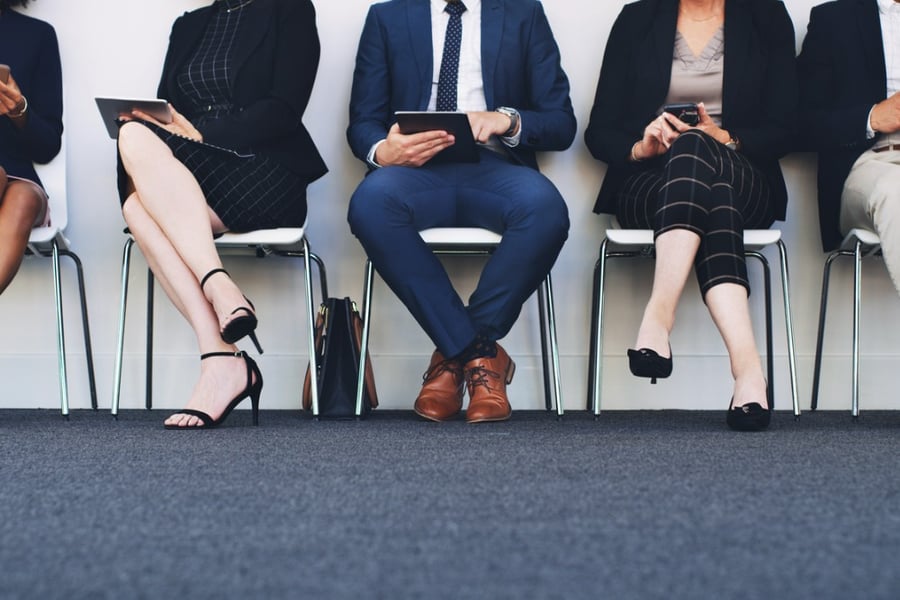 The nation's second-largest non-bank retail lender, loanDepot, has plans to bolster its workforce in the next six months, a move prompted by its recent announcement it would take the servicing of FHA, VA and USDA funded Ginnie Mae loans in-house, a top official said.
"We actually have a fairly aggressive hiring plan over the next several months," Dan Binowitz, executive vice president of servicing and capital market operations, told Mortgage Professional America in a telephone interview. "Really the first six months of the year we will be fairly aggressively hiring in certain key positions."
Of greatest need are professionals specializing in mortgage servicing, customer care, loss mitigation, and related fields, Binowitz said. Plans for the increased hiring were prompted by the expanded in-house servicing of loans sponsored, insured or guaranteed by the government. To prepare for the influx of new loans, the company previously upgraded its servicing portal with intuitive technology, and is in the midst of hiring for positions in its servicing organization with primary focus on customer-facing talent, officials said.
Binowitz said the expanded in-house servicing of such loans replaces third-party sub-servicing in an attempt to enhance the customer experience.
"Our goal here is to provide a loanDepot-specific customer experience, and to do that we had to bring our servicing in-house to ensure that our employees and our associates were providing the level of service that loanDepot customers have come to expect and rely on from our brand," Binowitz said. "That was really one of the primary driving reasons for that decision."
He noted the bolstered in-house functions had already begun: "We started retaining Ginnie Mae with our December issue, and we've been retaining Fannie Mae and Freddie Mac since April and March of last year, respectively. Ultimately, loanDepot will be servicing all of our products in-house, but the Ginnie Mae product is our last government entity. Fannie, Freddie and Ginnie are now in-house, and we will be moving to cover the remaining products in 2022."
The company has already posted its job listings on the loanDepot website. Among the jobs listed are loan specialists needed from California to Michigan and down to Florida, and a trio of servicing default positions in the loss mitigation field.
Binowitz said greater in-house servicing leverages ongoing investment in loanDepot's servicing platform, allowing the company to scale for operational efficiency and enhanced customer service. Earlier this year, he added, loanDepot began retaining servicing for newly funded Freddie Mac and Fannie Mae loans, while laying the groundwork for Ginnie Mae Mortgage-Backed Securities. The approval from Ginnie Mae to service its loans in-house carries great significance, he said, as iGinnie Mae remains the market's primary guarantor of securities containing FHA, VA, and USDA loans.
The company first signaled its heightened in-house intentions in November, when it detailed further development of its home loan servicing platform – chiefly the addition of streamlining features. The company announced a number of new functions and features to this home loan servicing portal toward enabling customers to more efficiently and easily make payments.
In a Press release at the time, company officials outlined key updates to loanDepot's servicing portal that included:
Payments – "A newly designed payment module provides a comprehensive view of payment activity and the ability to set up one-time, or for our servicing retained customers, recurring automatic payments," company officials outlined at the time. "Responding to customer inputs, loanDepot will soon also add an option to make bi-weekly payments."

Secure Messaging – "More than 61% of consumers believe that secure messaging is the easiest, most convenient way to contact the companies with which they do business," company officials explained. "loanDepot's new secure messaging feature acts as a safeguard for confidential loan details and creates a faster, more efficient mode of communication that also reduces the burden of manual processes."

Go Paperless – "This eco-friendly alternative to paper billing and letters eases the transfer of information, while placing seamless and immediate access to important loan documents and correspondence at a customer's fingertips."